Stories of Success and Support from the ALYN Hospital Community
ROSH HASHANAH CARDS
Wish your family, friends and loved ones a Shana Tova with a Rosh Hashanah card from ALYN Hospital!
Every pack of cards you purchase will help provide a child at ALYN with the tools to develop, thrive and enjoy independence and mobility.
Buy a package of 10 cards for $36.
Please place your order by September 4th.
*Cards can only be shipped within the United States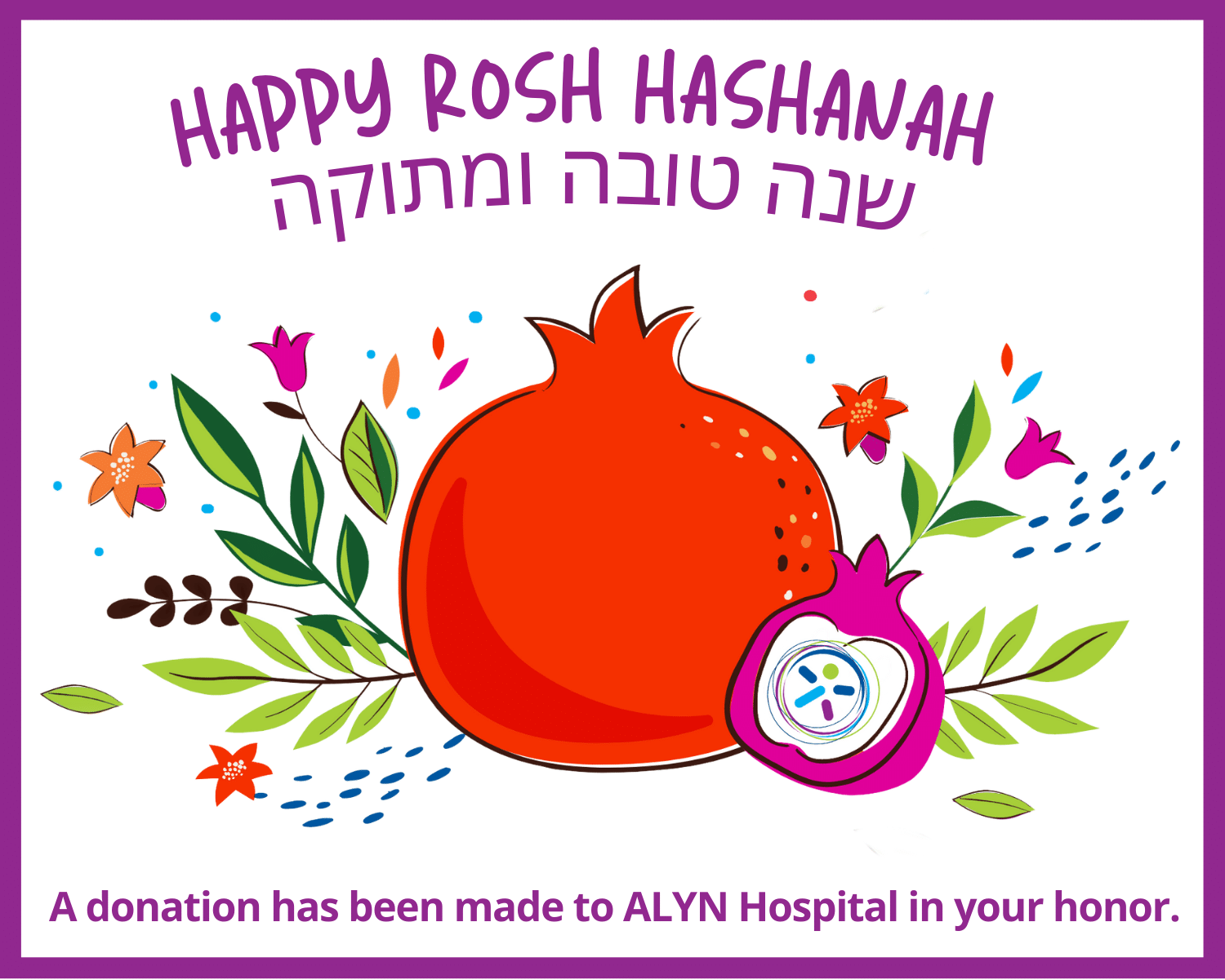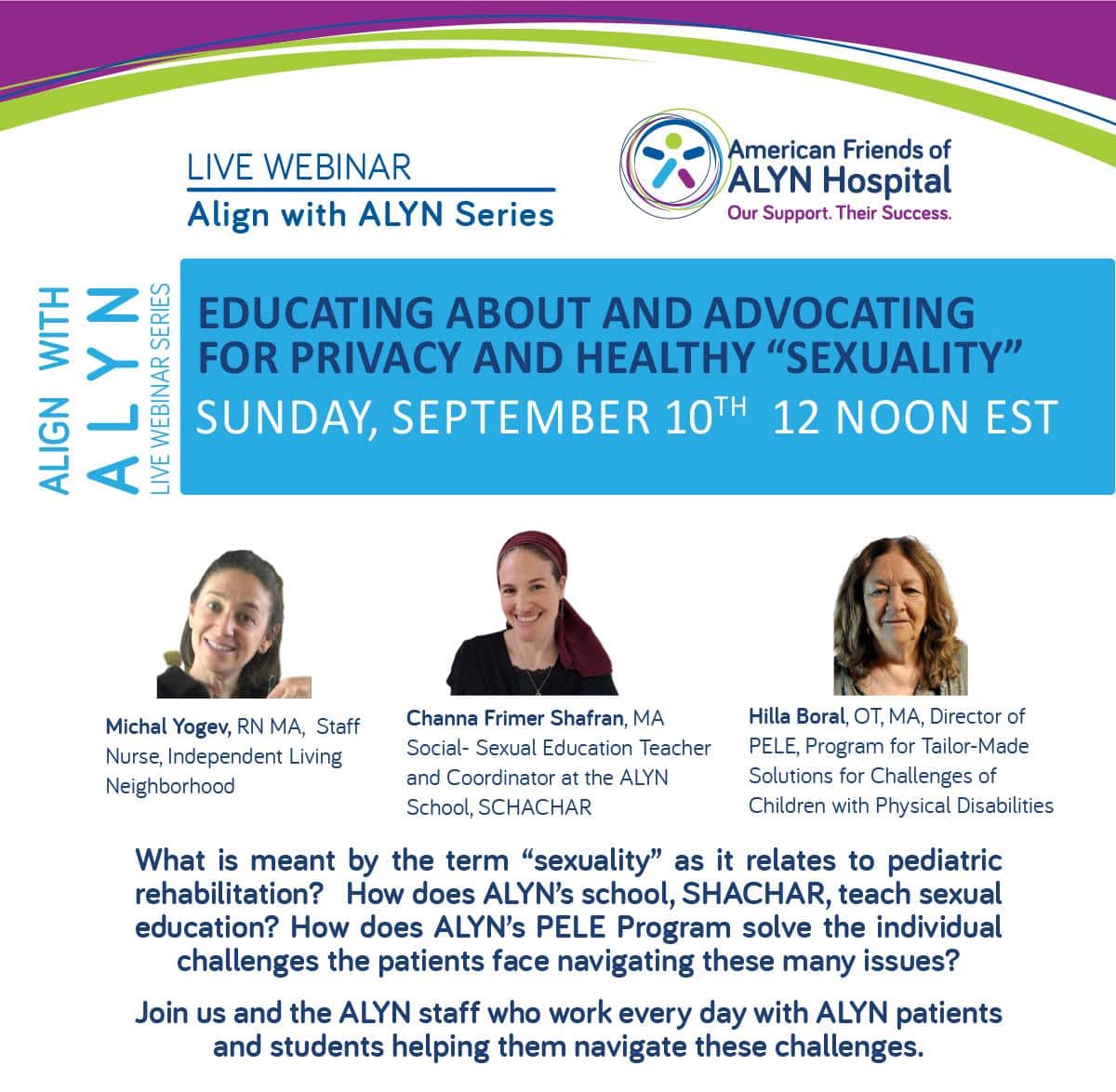 ALIGN WITH ALYN SERIES SHOWCASES ALYN'S LIFE-CHANGING PROGRAMS
Save the Date: Align with ALYN continues September 10 with Micha Yogev, RN MA, Keren Fuks, RN  MA, and Hilla Boral, OT MA as they discuss what is meant by the term "sexuality" as it relates to pediatric rehabilitation and how ALYN's school, SHACHAR, teach sexual education.

Need Assistance?
We Are Happy to Help