BUILDING WARM RELATIONS IN AFRICA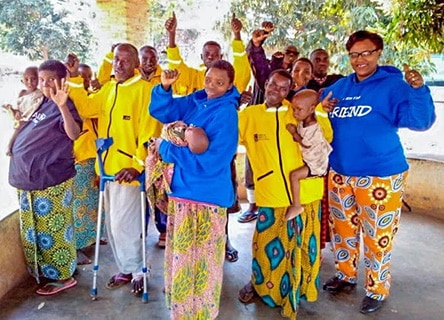 If you happen to be traveling to Burundi's mountainous northeast region close to the border with Rwanda, don't be surprised to see locals sporting ALYN sweatshirts.
In 2021, when AFAH board member, David Meron, was on a temporary work assignment in Burundi, he met Armand Ijembere, the founder and executive director of NACHAM Africa,  a non-profit organization aiming to assist vulnerable patients in public hospitals (https://nachamafrica.org/).  Ijembere is an alumnus of Israel's Agency for International Development MASHAV Carmel International Training Center in Haifa. Last year, coordinating with Meron, AFAH sent dozens of ALYN swag that was left-over from previous years, to NACHAM for distribution to female patients in need at the capital Bujumbura's Prince Régent Charles public hospital.
In July, winter season in Burundi, NACHAM received and delivered dozens of additional surplus clothing - this time sweatshirts - to its beneficiaries at Kirundo District Hospital.  These women, who cannot afford to purchase heavier clothing, are now enjoying the warmth of our support during the coldest season of the year.  At the presentation event, a NACHAM representative explained in the local Kirundi language the source of the gift and about ALYN Hospital. (Note: While Israel does not maintain an embassy in Burundi, bilateral collaboration supports climate change adaptation and agriculture to reduce the vulnerability of the rural population to climate change impacts in this central African nation's most vulnerable regions.)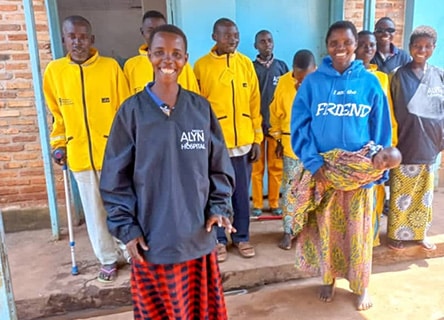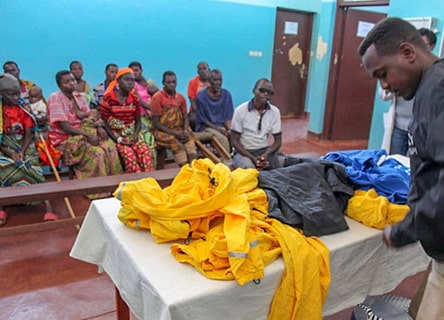 Need Assistance?
We Are Happy to Help