DONOR SPOTLIGHT:
AFAH BOARD OF DIRECTORS
In 2020, American Friends of ALYN and ALYN Hospital launched our Bricks of Love project, which encourages donors to leave a lasting gift to ALYN by purchasing a paver for ALYN's beautiful garden. At the end of 2021, AFAH's Board of Directors decided to purchase one as a group as a gift to ALYN.
The paver was recently completed and installed: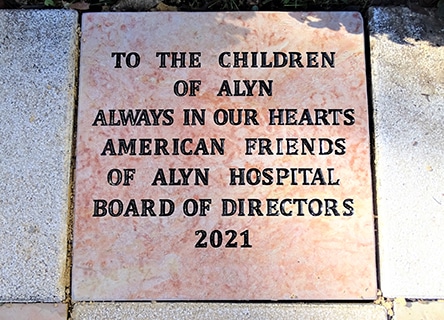 Need Assistance?
We Are Happy to Help