ALYNnovation PARTNER SPOTLIGHT: Yaron Galitzky
Yaron Galitzky is the General Manager for Surface Devices & Accessories at Microsoft. In July 2020, in the midst of the pandemic, he was instrumental in bringing adapted Xbox controllers to children at ALYN Hospital. Read more.
2020 IMPACT STATEMENT
At the beginning of 2020, no one could have imagined the impact that COVID-19 would have on our lives and on ALYN Hospital. Despite the pandemic, three separate lockdowns and temporary closures of some of our services, during 2020 ALYN Hospital still treated more than 3000 children, similar to previous years. COVID-19 challenged us to use our core strengths – our expertise, our innovation and our commitment to the children – to stay focused on our mission to be a leader in the field of pediatric rehabilitation. It is only with thanks to the generosity of you – our donors that we could make this happen. Read Dr. Maurit Beeri's 2020 Impact Statement here.
TrueFuture VIDEO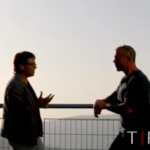 The TrueFuture Docuseries, hosted by Joe Mullings, searches the world for stories about "incredible technology, interesting people, beautiful places and rich cultures." (https://truefuture.tv/series/). The fourth season focuses on Start Up Nation: Israel.  In November 2019, the crew came to ALYN Hospital and filmed an episode that, due to delays resulting from the pandemic, aired in December 2020. Joe Mulllings summarized, "The level of success and outcomes [at ALYN] is just unmatched anywhere in the world." Watch the full episode (9:52) here: TrueFuture S4 E3
PURIM CARDS
If you didn't order your ALYN Hospital Purim cards, there is still time to order digital cards (sent by email) for your family and friends. Order here.
COACH'S CORNER:
Indoor Training with Tal
When we can't ride outdoors, we have to be a little creative. It's important to keep up both your cardiovascular fitness as well as muscle strength through the winter so that you have a good base once you are ready to ride outdoors.
For this workout, you will need your bike on a trainer. Don't have a trainer? You can also do this on a treadmill, with a jump rope or using a flight of stairs.
See workout here.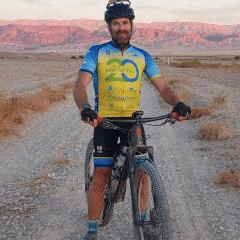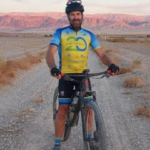 Need Assistance?
We Are Happy to Help