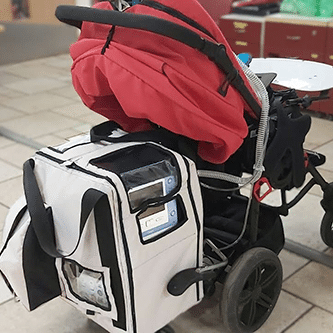 Ventilated children with complex disabilities are connected to various medical devices. To enable mobility, PELE's team of experts has developed a carrying device that attaches to the back of a treatment stroller. The device contains all the equipment and can be detached from the stroller and transferred to the child's bed.
The team at PELE has created a sandal with modular soles of different heights, intended to equalize the height of children with legs of different lengths. These sandals improve the children's gait and make walking easier.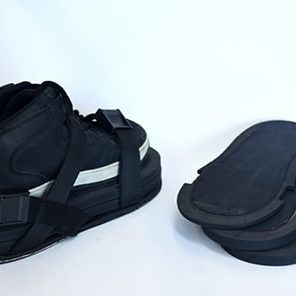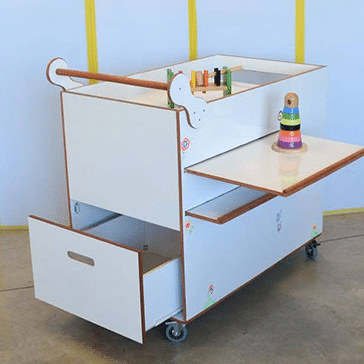 This cart for can carry treatment equipment to allow an occupational therapist to administer treatment for a child in a crowded area or by the child's bed. The cart can be surrounded by a screen or divider for privacy.
PELE has created a number of adaptive instruments. The latest one is a switch-activated mallet for playing musical instruments.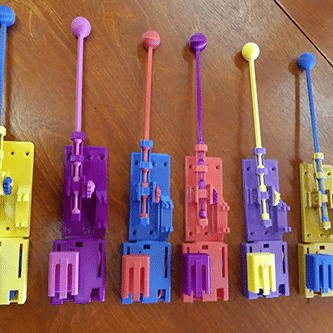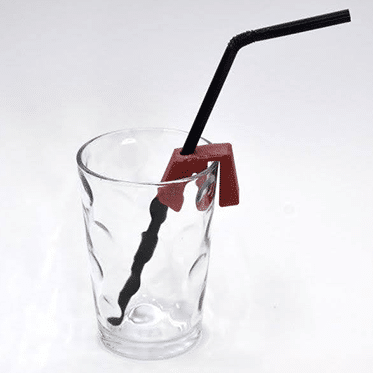 This clip provides a bracket intended to stabilize the drinking straw on a cup near the user's mouth for easier, independent drinking.
A device that allows self-feeding for children with a limitation in the movements of the upper limbs. Can be operated manually by pushing a handle or activating switches