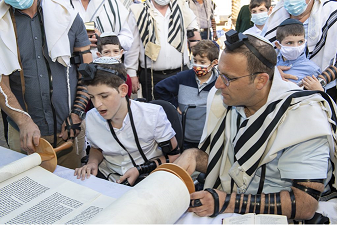 ETAI'S BITTERSWEET BAR-MITZVAH CELEBRATION
Exactly one year after barely surviving a tragic car accident, Etai Rimel celebrated his Bar Mitzvah, a feat his doctors might not have expected him to accomplish. Read more.
PELE UPDATE:
Hip-Joint Exercise Machine with Video Games
How do you motivate a child with a hip-joint disease to exercise at home after surgery? Combine rehabilitation therapy with a video game! Read more.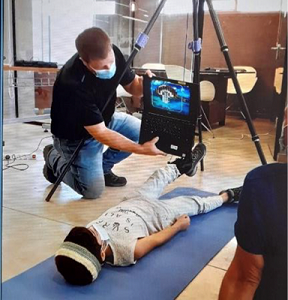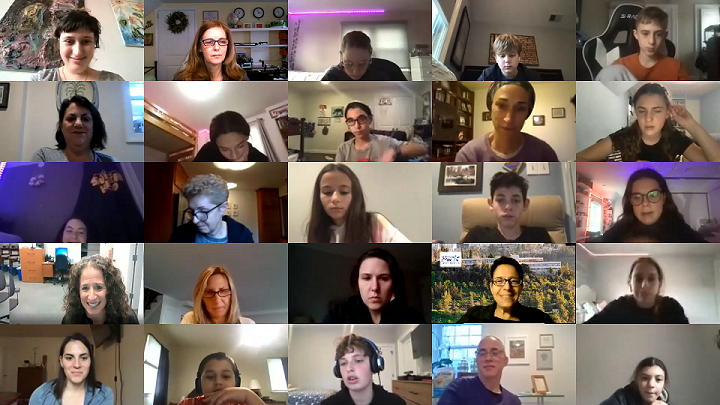 AFAH EDUCATION INITIATIVE KICKOFF
Last week we celebrated the kickoff of a new AFAH initiative – an educational partnership with the Solomon Schechter Day School of Bergen County, built around the PELE program in ALYN Hospital's Innovation Space. Read more.
COACH'S CORNER
Welcome to a new column in our monthly newsletter! Check here every month for training and cycling tips from Wheels of Love coaches, ride leaders and professional cyclists.
This month, Israel Start-Up Nation team member and Tour de France cyclist Guy Niv shares some winter training tips. Watch the video here.

THE COVID-19 VACCINE AT ALYN HOSPITAL
On December 30, 2020, Dr. Maurit Beeri, Director General of ALYN Hospital, received her first COVID-19 vaccination injection. To date, 320 of ALYN's staff members have been vaccinated, as have 52 patients and high-risk parents.
Dr. Beeri, who you can see smiling, even behind her mask, said, "We are excited at the prospect of being able to concentrate on treating our patients without being worried about the infection. We are eager to hug our patients, to sit in the same room with our colleagues during meetings, to be able to celebrate and mourn face-to -ace and to stitch back the shredded fabric of our connections."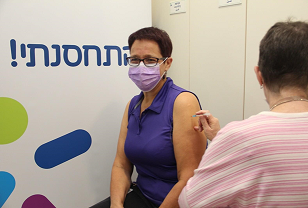 Need Assistance?
We Are Happy to Help