AFAH EDUCATION INITIATIVE KICKOFF: Partnership with Solomon Schechter Day School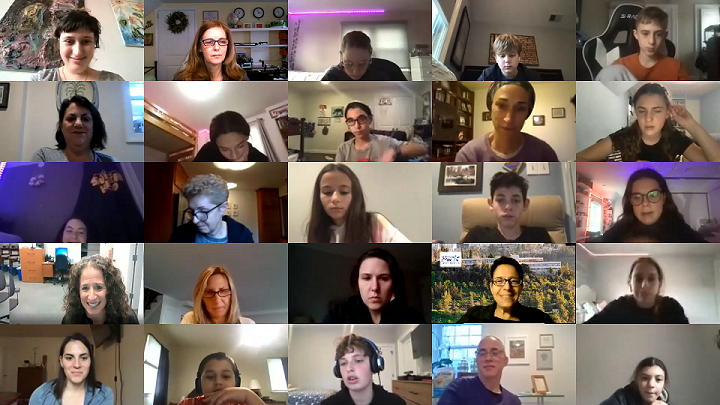 On Tuesday, January 5, 2021, we celebrated the opening ceremony of a new AFAH initiative – an educational partnership with the Solomon Schechter Day School of Bergen County (SSDS), built around the PELE program in ALYN Hospital's Innovation Space.
PELE provides case-driven, personalized, affordable solutions for children of all backgrounds and from all parts of Israel who face physical challenges to independence in their day-to-day activities – such as eating, dressing, maintaining personal hygiene, communicating, studying and being mobile. Together, we are working towards an authentic project-based learning experience, resulting in the SSDS seventh-grade students working in the school's Popkin Innovation Lab using design thinking to take a challenge presented by children being treated at ALYN and creating prototypes of potential solutions. The eight-grade students will be documenting the process using virtual reality technology. The hope is that, if not this year, next year the students will be able to come to ALYN on their annual trip to Israel, see the Innovation Space and present their solutions. The project with SSDS will serve as a pilot program, allowing us to refine and improve the initiative so that we can expand to other venues.
Supporting the program are a team of SSDS teachers and staff on the US side. In Israel, we are working closely with Hilla Boral, Director of PELE, Rachel Freedman, an occupational therapist and Osnat Arbel, Director of the Occupational Therapy Department, which includes the Virtual Reality Lab.
In the project's Zoom opening ceremony, Dr. Maurit Beeri, Director General of ALYN Hospital, welcomed the students and staff and impressed upon them the importance of this new partnership and the impact of creating solutions for children with challenges. "We are hoping that this brings us together, not only through children with disabilities, but also because we are the same people and we are hoping to form a connection between Israel and students like you," Dr. Beeri said.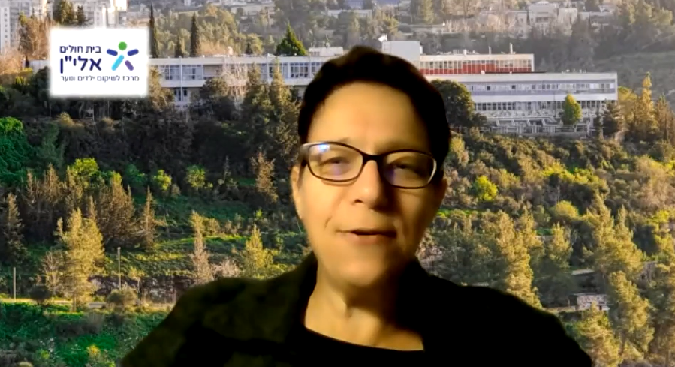 Hilla Boral shared information about PELE and the amazing work that happens there in creating solutions. Rachel Freedman then presented the students with six different challenges that children in ALYN's care face on a daily basis and tasked the students with creatively finding solutions for these challenges. Among the challenges are finding a way for a girl with one functional hand to tie her own ponytail, developing an accessible string instrument for a child with limited arm mobility and allowing a child with a brain injury, which resulted in her inability to speak or move, to get her caregiver's attention when she needs it.
We are excited to see how creative and thoughtful the SSDS students will be in their work. Furthermore, we look forward to taking the success of this pilot program and spreading the work to other Jewish Day Schools, Hebrew schools and camps. What a wonderful opportunity to spread the word about ALYN's work while providing young adults with a positive exercise in empathy and innovation.
Need Assistance?
We Are Happy to Help