Stories of Success and Support from the ALYN Hospital Community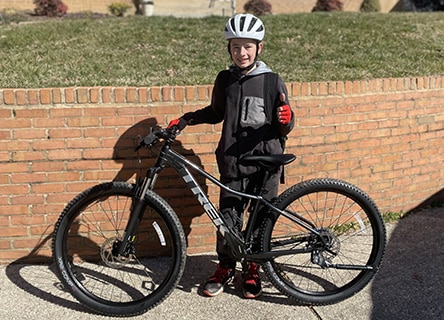 DONOR SPOTLIGHT: BOAZ PELZMAN
Last month, Boaz Pelzman and his family traveled to Israel to celebrate Boaz's bar mitzvah. They visited ALYN to learn and see first-hand how Boaz's Mitzvah of Love project impacts the lives of the children treated at ALYN. For his bar mitzvah, Boaz is raising money to support ALYN Hospital by biking a minimum of 180 miles throughout the Washington, DC area.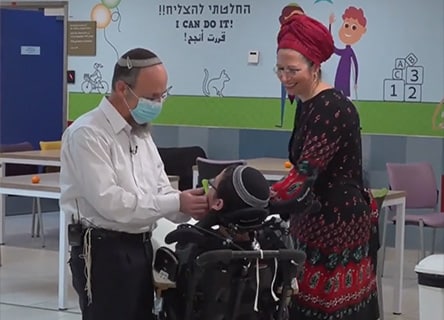 ELAZAR AND HIS PARENTS RECEIVE TOOLS FOR AT-HOME CARE
Elazar arrived at ALYN's Respiratory Rehabilitation Department, facing many physical challenges to overcome. While he was receiving treatment at ALYN, his parents were provided with support to prepare for his eventual return home.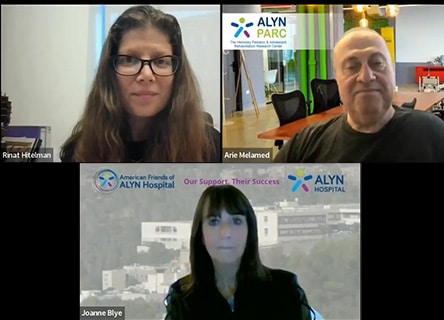 ALIGN WITH ALYN SERIES BRINGS ALYN PROGRAMS TO YOU
Watch recordings of the previous webinars in the series on our YouTube channel!
Save the Date: Align with ALYN continues August 9 with Judy Blinder-Edelcopp, Director of the Speech Therapy Department at ALYN, who will share examples of the tailor-made solutions and unique work being done at ALYN as well as the impact of new technologies on treatments.
WHEELS OF LOVE '22
This November, we welcome the world back to explore brand new routes for our Wheels of Love cycling event.
Road routes will take in the dazzling scenery of Israel's Carmel Mountain National Park, where tough climbs and thrilling descents make for some of the best riding in Israel.
Challenge and Road Plus will have the additional challenge of climbing Mount Hermon, Israel's highest peak.
Enduro and Trail routes will ride along the paths of Israel's Northwest corner, including the fun singles of Shlomi and Chanita – designed by ALYN rider Hovav Landau who was also involved in the design of the magnificent Dead Sea single that we rode on the final day of Wheels of Love 2021.
Don't want to ride but want to explore Israel in a different and exciting way while raising funds for ALYN? You can participate in our Hiking Route: Four days of challenging and beautiful routes around Israel's Galilee region with no shortage of breathtaking views, history and natural beauty.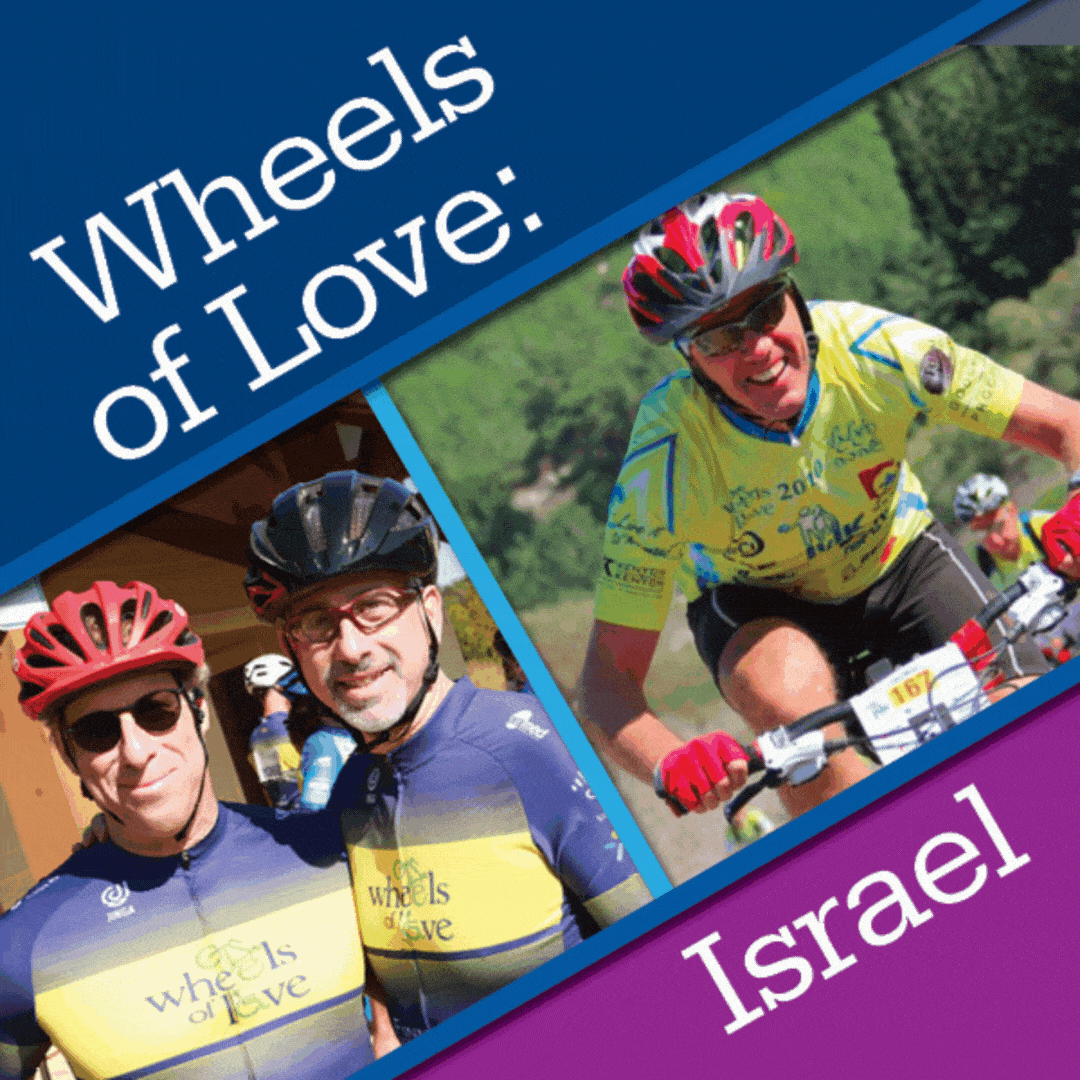 Need Assistance?
We Are Happy to Help