RIDER SPOTLIGHT: Vanessa Chalem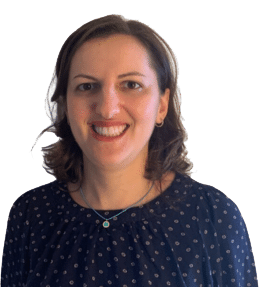 In the last couple of years, I've had the privilege of participating in a life-changing experience through American Friends of ALYN Hospital's Wheels of Love charity bike ride that supports ALYN Hospital!
Ever since I was young, I'd can recall my father's annual trip to Israel for the Wheels of Love bike ride. We'd receive pictures of him crossing over the finish line at the hospital, the children at the hospital, and the pride my dad and his bike team, the Beitzim, had in changing the lives of children at ALYN.
During the pandemic I got into biking. What started as some leisurely rides turned into my training program. My first ALYN ride was in Chesapeake, MD in 2021, followed by the Washington DC ride in summer 2022 and then in Israel that October.
The rides in America are just a sneak peak of what's to come in Israel and of partaking in such an incredible experience. I'm so excited for the NY Hudson Valley ride coming up Sunday, July 30! 
Pedaling alongside dedicated individuals from all walks of life, the sheer determination and spirit of unity among all the participants during each of the ALYN bike rides is truly awe-inspiring. From the moment we embarked on our journey, the camaraderie and shared purpose became the driving force behind our incredible undertaking.
This past year in Israel, I started with a hybrid bike; that is what I was comfortable riding and I thought I would never get on a road bike. Within minutes of starting, my tire popped, and the opportunity presented itself for me to get on a road bike. The leader of the ride and my dad's friends showed me the tips and tricks and within minutes I was up a hill, biking with the scenic views of Israel on the road bike, which changed my experience forever. I did not know what I was missing out on after all this time with the ability to gain incredible speed and momentum on the road bike.
While the ride was a physical challenge, it was the stories of the children we were riding for that truly touched my heart. Hearing of their compelling personal journeys from adversity to triumph filled me with an immense sense of hope and determination. After a long day of riding, one night during dinner we met the mother of a child who had been hospitalized at ALYN. She spoke to all of us about their journey, her son's treatments, the challenges her family has faced and how they would not be where they are today if it wasn't for ALYN. From lifesaving innovative medical care to financial support, ALYN has saved her son's life and she was there to thank each and every one of the riders, who through their support makes ALYN the reality it is.
The family's journey motivated me to continue pushing my own limits, recognizing that the strength to overcome challenges lies within every individual. If these incredible children can adapt and thrive, there is no limit to what we can achieve.
ALYN's Wheels of Love bike ride instilled in me an enduring commitment to helping others and a deep appreciation for the incredible impact a single individual can have on those around them. It is an experience I will cherish forever. I am forever grateful for the inspiration I found both in the children as well as the other riders and from my dad, as I join the next generation of ALYN supporters!
Looking forward to seeing you at the Wheels of Love: USA charity bike ride through Hudson Valley just a few weeks away! Don't miss it – July 30 – register here. If you can't join, please support the ride here.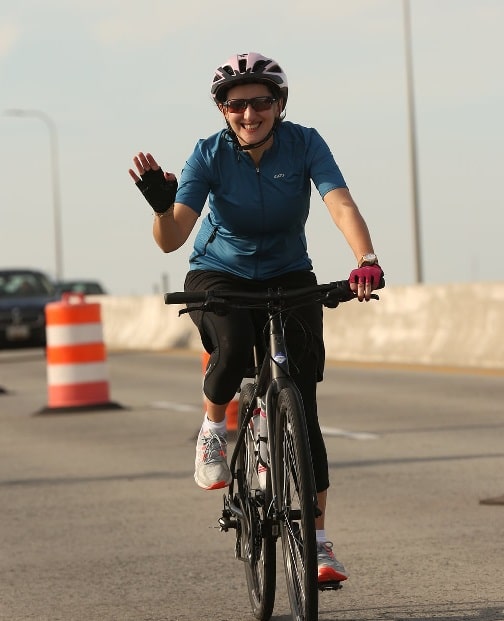 Vanessa Chalem, the author, is a Senior Product Manager at Salesforce and avid supporter of ALYN. She will be joining American Friends of ALYN Hospital from Boston this summer at the Wheels of Love: USA ride in the Hudson Valley, New York.
Need Assistance?
We Are Happy to Help