Stories of Success and Support from the ALYN Hospital Community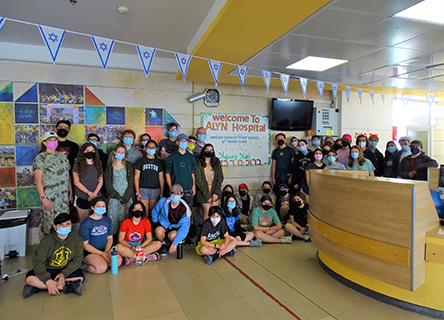 DONOR SPOTLIGHT: KRIEGER SCHECHTER DAY SCHOOL
Last month, students and staff from the Krieger Schechter Day School of Pikesville, Maryland visited ALYN Hospital as a culmination of a schoolwide tzedakah project raising money for ALYN. The students had chosen ALYN Hospital to be the recipient of a yearlong tzedahah program and presented the hospital with their gift.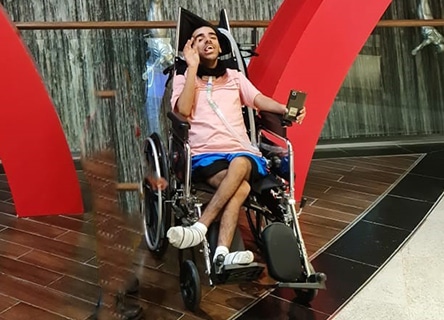 ALYN ENABLES MUHI'S REUNION WITH HIS FATHER IN THE UAE
Muhi has spent most of his life at ALYN Hospital. He is 22-years old, on chronic ventilation and uses a powered wheelchair. In March 2022, after the signing of the Abraham Accords and the easing of pandemic travel restrictions, ALYN helped facilitate a trip for Muhi to the United Arab Emirates for a happy reunion with his father and brothers.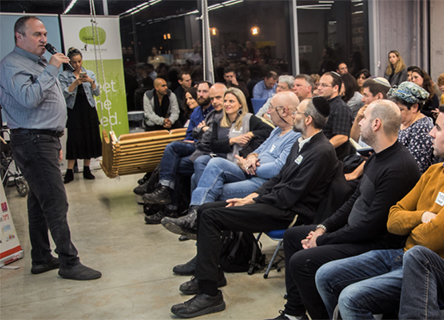 ALIGN WITH ALYN #3
Join us for the third webinar in our Align with ALYN series on Tuesday, June 28, 12:15pm EDT/7:15 Israel. Arie Melamed-Yekel, Director of ALYNnovation, will speak on the topic: Multi-Stakeholder Design Partnership: facilitating development, validation, and assimilation of rehabilitation technologies.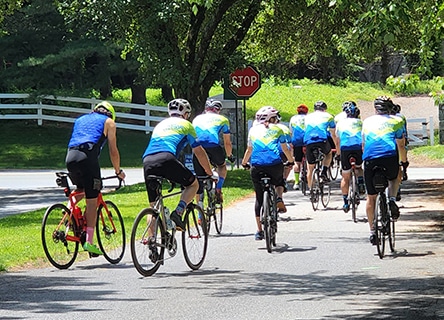 WHEELS OF LOVE: DC RECAP
On Sunday, June 12, dozens of Wheels of Love participants cycled together in the beautiful Washington, DC-area to support ALYN Hospital in Israel. It was a day filled with new and veteran ALYN riders and volunteers, including board members. What do they all have in common? A shared passion to raise as much as possible for the children of ALYN.
WELCOME OUR NEW TEAM MEMBER!
We are delighted to welcome Erica Skolnick as the new Director of Development for American Friends of ALYN Hospital. In her role, Erica will be responsible for expanding our fundraising efforts and leading development initiatives.
Erica is an accomplished development professional and will be an incredible partner in raising the funds needed to support the children of ALYN Hospital.
Need Assistance?
We Are Happy to Help