Nadia's prenatal doctor visit reports were normal. Her pregnancy went smoothly. However, when her son, Yassin, was born, a blockage prevented airflow between his lungs and his nose and mouth depriving him of sufficient oxygen.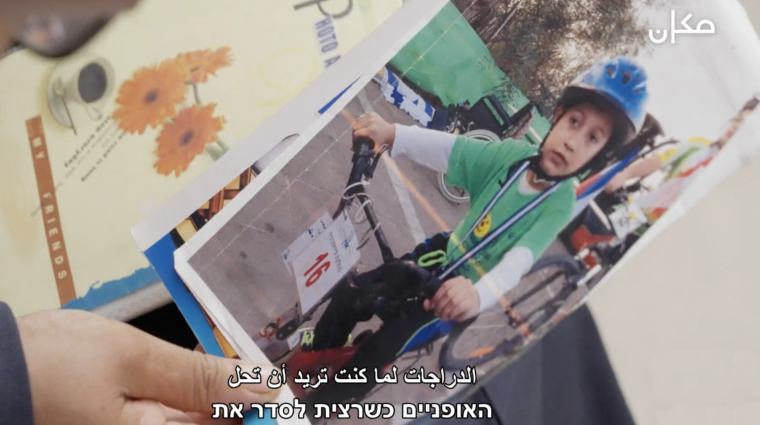 During his first days and weeks, Yassin was transported from hospital to hospital to undergo multiple surgeries. The medical team decided that a tracheotomy would be Yassin's best option. A tracheotomy is an opening surgically created through the neck into the trachea (windpipe) to allow air to fill the lungs. After creating the opening in the neck, a tube is inserted through it creating an airway. Yassin was able to breathe since the tube bypassed the obstructive blockage.
At 6 weeks old, Yassin was admitted to ALYN Hospital for respiratory rehabilitation treatment. According to Dr. Nitay Fraenkel, Deputy Director of the Department for Respiratory Rehabilitation at ALYN Hospital, the main goal was to give Yassin and his family the skills and tools for him to live at home and play with other children his age, while managing the tracheotomy.
Before becoming a mother, Nadia studied education and enrolled in special education courses. She remembers thinking, "If I had a child with special needs, how would I care for him?" This once theoretical question became real and very personal.
Nadia's question changed to "How can I give Yassin the ability to take care of himself? How can I enable him to play alone with his friends as his brothers do?" Nadia wanted to help her son to become independent, like every mother wishes for their children.
Yassin's parents were eager to learn how to appropriately care for him and bring him home so they could live together as a family. After being discharged from ALYN, they looked for a nursery school that also could provide the daily medical care Yassin required.
Yassin attended SHACHAR, an education program for outpatients onsite at ALYN Hospital. At SHACHAR, he received an education that prepared him to transition into a typical community school, along with the necessary therapy according to his individualized treatment plan - physical, occupational, speech and feeding therapies. His parents continued to receive support and guidance from ALYN's education and social work staff.
While there are other hospitals that offer education for children with complex medical conditions, it usually is offered exclusively for the inpatients. Children attend SHACHAR while living with their families in their communities. When the children's condition permits, they transition into community schools.
Yassin attended nursery school, kindergarten and the beginning of grade school at SHACHAR. During this time, Yassin caught up with his peers from a developmental perspective and was ready to transition to a mainstream school.
Recently, Yassin and his parents visited ALYN Hospital for a regular check-up. Dr. Nitay examined his medical condition and asked him how he felt. But how Yassin is doing in school and what he enjoys was as important to Dr. Nitay.
"The most important thing is school because the tracheotomy is not what defines you, rather the things you do with your life are what define you. The tracheotomy tube is like glasses, it helps you to function, but what is important is that you continue to study, to be active, to develop and to participate in society," explains Dr. Nitay.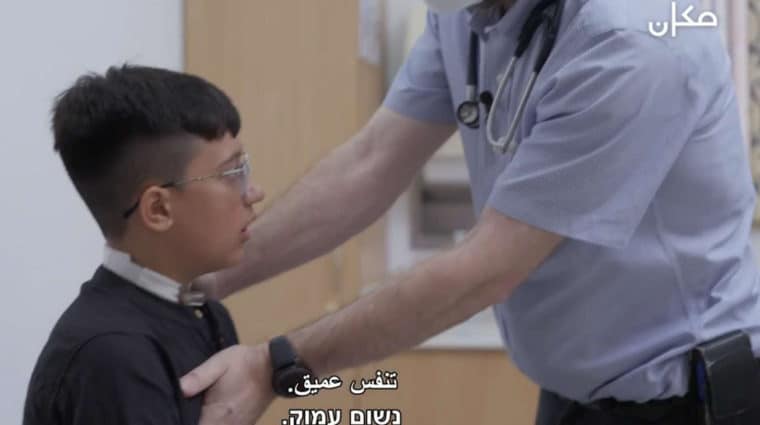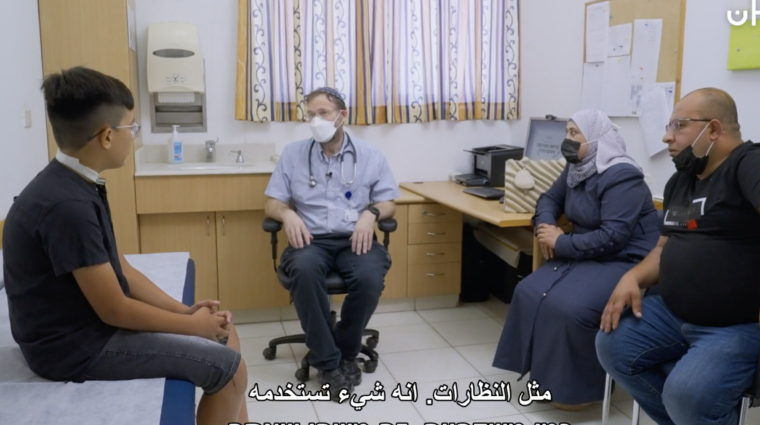 Yassin is now 12 years old, and his condition has improved. No one knows what the future holds for sure, but the tracheotomy certainly is not significantly limiting Yassin from having a normal childhood. Yassin enjoys playing ball and marble games with his neighborhood friends. He loves cars and hopes to own a car dealership when he grows up. Although his father is encouraging him to become a doctor or an engineer!
We at ALYN know that Yassin is strong and determined and
will be able to achieve anything he sets his mind to do!
Need Assistance?
We Are Happy to Help