AFAH WELCOMES NEW BOARD MEMBER!
AFAH is pleased and honored to announce that Mark Halpern will be joining our Board of Directors. Mark is a member of the Woldenberg family for which ALYN Hospital is named. He also sits on the board of the Woldenberg Family Foundation, based in New Orleans, as well as Mount Sinai Medical Center in Miami Beach, Florida.
Born in New Orleans and raised in Miami since 1959, Mark has lived in South Florida for most of his life, other short time in Denver where he received his Bachelor of Science degree in Psychology and a Masters in Accounting at the University of Denver. After graduating, Mark returned to Miami to join Brittany Sales Company, a small family-owned wine and spirits sales and marketing company in 1976. He currently serves as the President of Brittany Sales.
"I'm proud to serve on this board and do whatever I can to keep moving this forward. I'm excited to be part of this. AFAH is in a great place. Maayan has done a wonderful job. It's. a good time for me to join the board."
Mark is married to Margaret Halpern and together they have two children, Valerie and Samuel.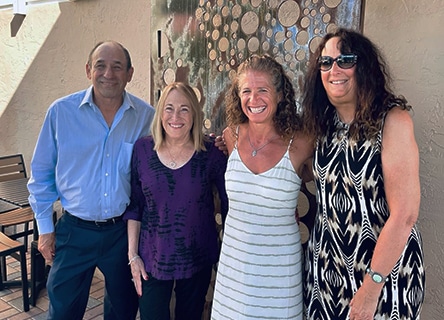 Need Assistance?
We Are Happy to Help