Stories of Success and Support from the ALYN Hospital Community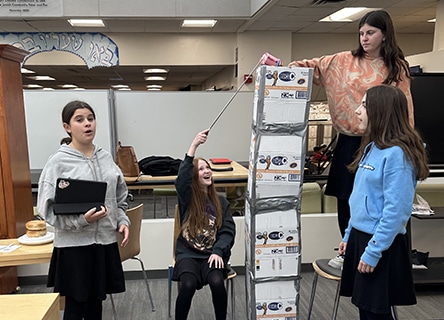 AFAH SCHOOL-BASED STEM PROGRAM
The partnership with ALYN's Innovation Space gives the students in the program real-world experience. Students design and create prototypes to help solve the actual challenges faced by patients at ALYN Hospital, which when implemented, helps them be more independent with normal daily activities.
The students receive feedback from PELE (Hebrew for wonder,) the track within the Innovation Space that creates personal solutions for children undergoing rehabilitation not only at ALYN Hospital but also at other hospitals in Israel and around the world.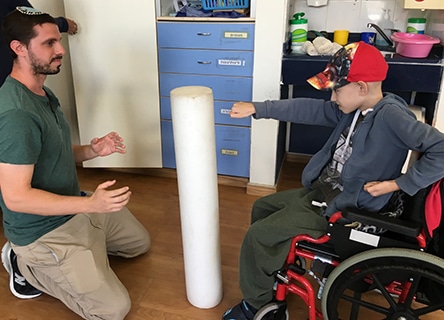 PARENT SPOTLIGHT: Gina  Shaffer
"I can't say enough about how grateful we are for what ALYN did for our son, after his brain surgery to remove a malignant brain tumor and the subsequent onset of Posterior Fossa Syndrome, a condition that often sets in after surgery of the cerebellum. He had less functioning than a baby, including loss of speech, inability to swallow, and complete loss of movement."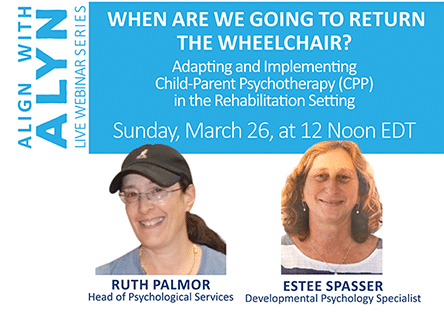 DON'T MISS THE NEXT ALIGN WITH ALYN LIVE STREAM
Join us for our next Align with ALYN live stream:
Sunday, March 26, Noon EDT/ 7PM Israel
We will be joined by Ruth Palmor, Head of Psychological Services, and Estee Spasser, Developmental Psychology Specialist on a live program from the hospital. They will present an overview of the ALYN Hospital Psychology Department, the unique approaches to dealing with early childhood trauma, and the methodologies used to help rehabilitate patients.
Continue the journey with us in 2023
Need Assistance?
We Are Happy to Help