Parent Spotlight: Gina Shaffer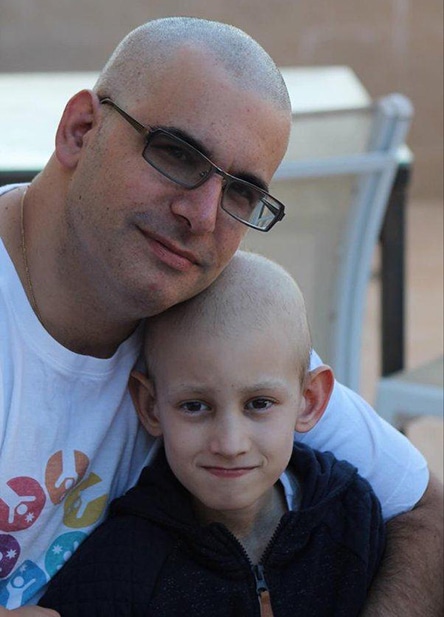 For the third consecutive year my husband, Binyamin, took part in the Heels of Love charity hike to raise money for ALYN Hospital, from February 28 - March 4 in Israel. Why would he do it? We're not a hiking family and sleeping on the ground in the desert at the end of the winter isn't exactly what I would say he would choose for fun.
I can't say enough about how grateful we are for what ALYN did for our son, after his brain surgery to remove a malignant brain tumor and the subsequent onset of Posterior Fossa Syndrome, a condition that often sets in after surgery of the cerebellum. He had less functioning than a baby, including loss of speech, inability to swallow, and complete loss of movement
When our son first arrived at ALYN, he needed to be regularly transported to Hadassah Hospital for critical cancer treatments and return to ALYN for rehabilitation. ALYN gave him a special wheelchair that was adapted for his body and he was able to receive his cancer treatments and rehabilitation at the same time – something that is not often possible in many hospitals around the world.
Everyone at ALYN worked together so our son could come back home to us as soon as possible. The first 6 months of care were as an in-patient. For the next two years, he continued to receive an intense regimen of occupational, physical, speech and hydrotherapy. In addition, he also received music, gardening, martial arts and animal-assisted therapies to complement the traditional therapies and to provide emotional support. As parents, we also were provided emotional support by the social workers.
Now every year we bring our son to ALYN to assess his progress. We receive a full evaluation report and suggestions for continuing therapies in the community, if necessary.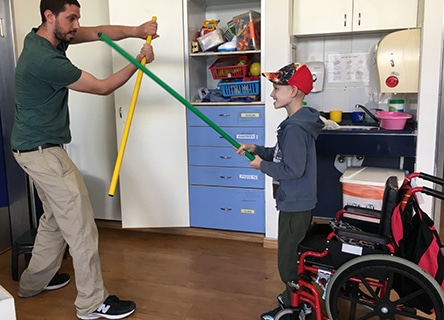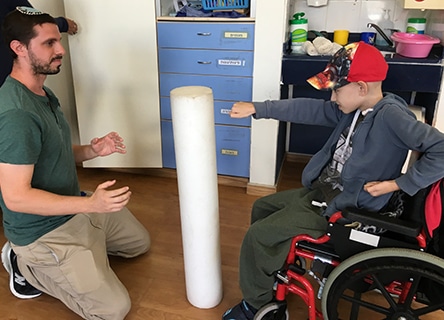 Our son's biggest wish at ALYN was to return to being a 'normal boy,' the one he remembers being before cancer. ALYN does that – It rehabilitates so the children can try to get back to being themselves. The first thing I remember after spending a month in the neurosurgery ward is that the staff insisted that our son was dressed in regular clothing every day. He could not move. He could not sit up. But the staff said he needed to get out of "hospital mode" and get dressed.
This helped our son psychologically and physically progress forward with his rehabilitation. ALYN is much more than just the therapies they provide. Their attitude and strategy to rehabilitation makes ALYN unique and quite different from general hospitals. 
While most people in Israel have heard about the hospital, there is no real understanding of what it is unless you've been there. (For which, I truly hope no one ever needs to learn firsthand). ALYN looks after children with a range of conditions - developmental issues, loss of limbs, major complications from illnesses, burn victims, requiring rehabilitation after surgery or an accident and so much more! These are just some of the cases that we saw during our time at ALYN. Every child regardless of religion, race or culture is provided with this unique holistic care to help them rehabilitate following a personal tsunami that forces them to accept a new reality.
In addition to the vital medical and therapeutic rehabilitation treatments, its Innovation Space is dedicated to developing high-tech solutions to real challenges for children with disabilities in Israel and around the world.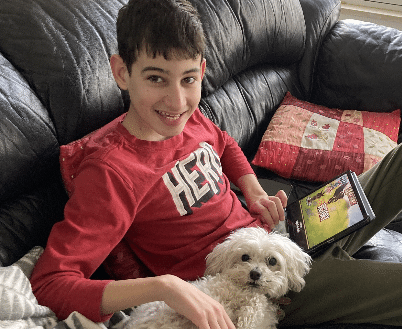 It's been 6 years. My husband and I know without a doubt that our son is who he is today because of the therapeutic care ALYN Hospital provides - And for this, we will forever be grateful!
Gina Shaffer
Need Assistance?
We Are Happy to Help