CROSS-CULTURAL REHABILITATION
ALYN Hospital has been at the forefront of creating an inclusive, welcoming environment for all families, regardless of religion or ethnic background. The hospital has invested in prioritizing cultural competency among its staff, seeing that as an integral part of the mission to provide the best possible rehabilitation services to the children in its care. ALYN's commitment is evident in the relationships between patients and therapists. Read more.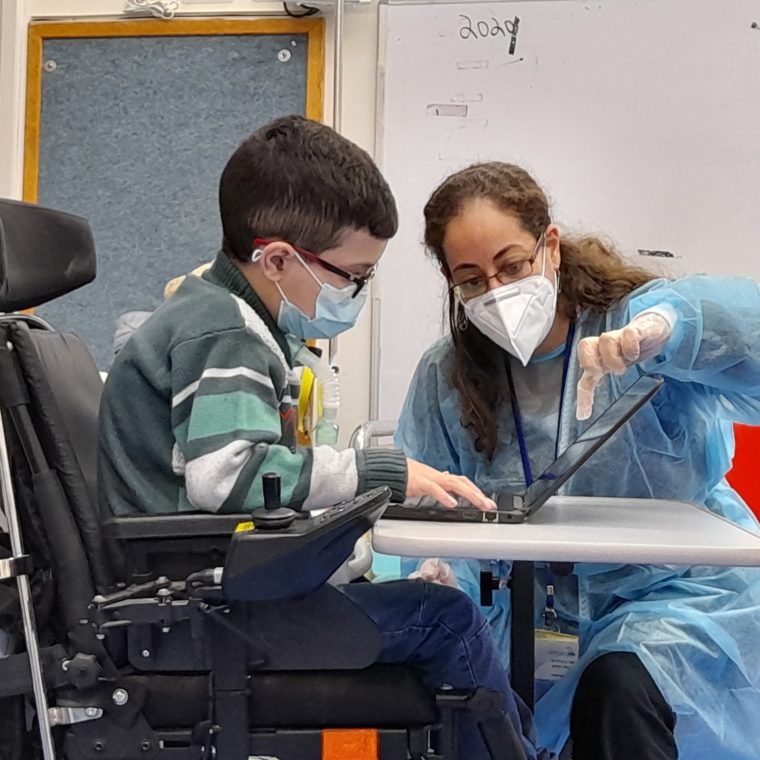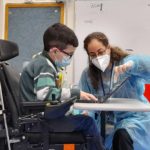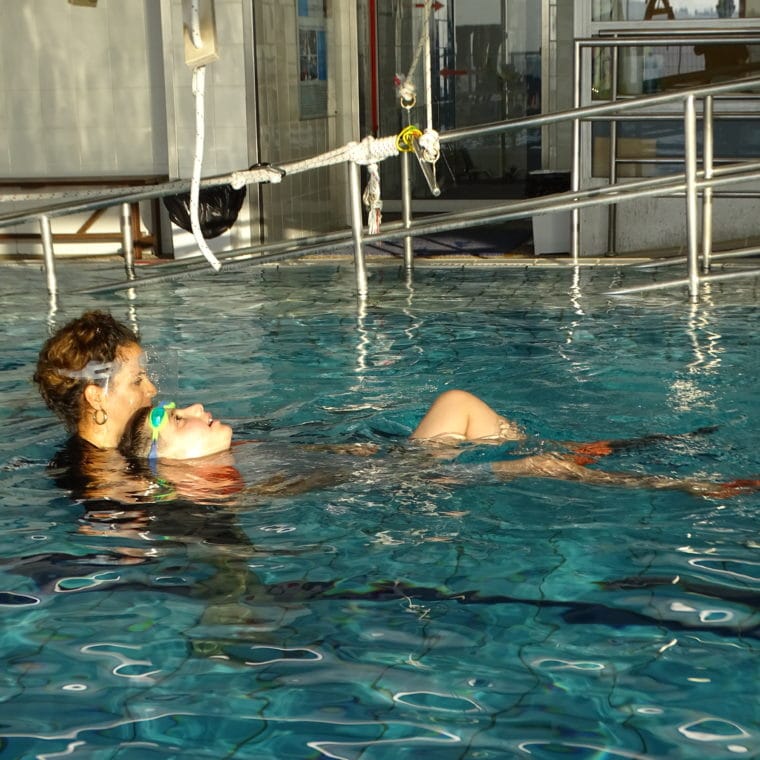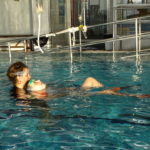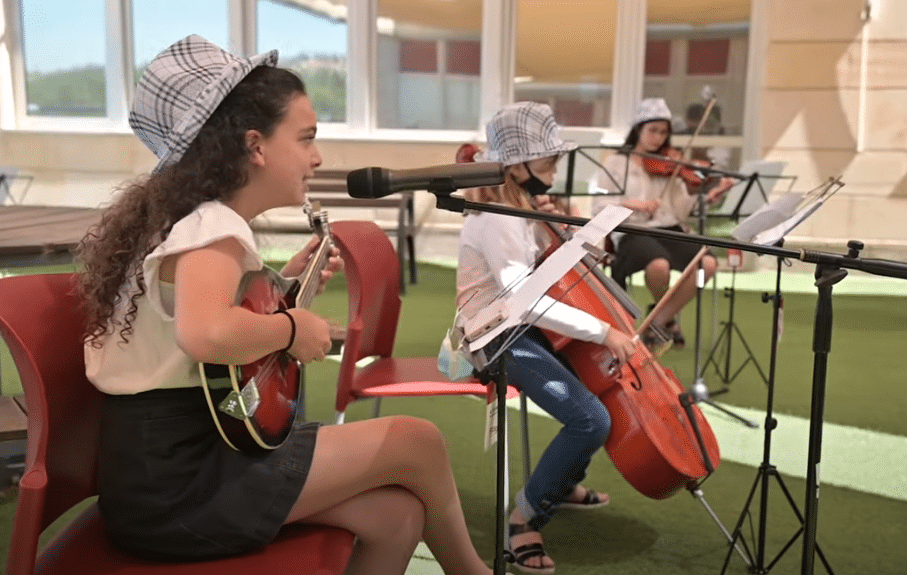 PELE UPDATE: ADAPTED MUSICAL INSTRUMENTS
During the 2019-2020 school year, a group of children in ALYN Hospital's SHACHAR school participated in a year-long inclusive music program with children from the community. PELE, part of ALYN Hospital's Innovation Space, helped adapt musical instruments so that the children could participate fully in the Inclusive Orchestra. Read more.
WHEELS OF LOVE/#MYALYNRIDE CEREMONY
Sunday, October 25 was meant to be the first day of ALYN Hospital's annual charity bike ride event, Wheels of Love. Every year, over 300 cyclists come from around the world for five days of cycling through Israel's beautiful roads and trails. Due to the pandemic, this year we created a virtual option, #MyALYNRide, whereby cyclists committed to a personal challenge to be carried out at home, while still fundraising for ALYN Hospital. As a way to celebrate their efforts and commitment to ALYN, we held a virtual ceremony, with words of gratitude from special guests like Dr. Maurit Beeri, Director General of ALYN Hospital, Mark Sherman, President of Friends of ALYN, Brenda Hirsch, Director of Resource Development, and many other exciting speakers! Watch here.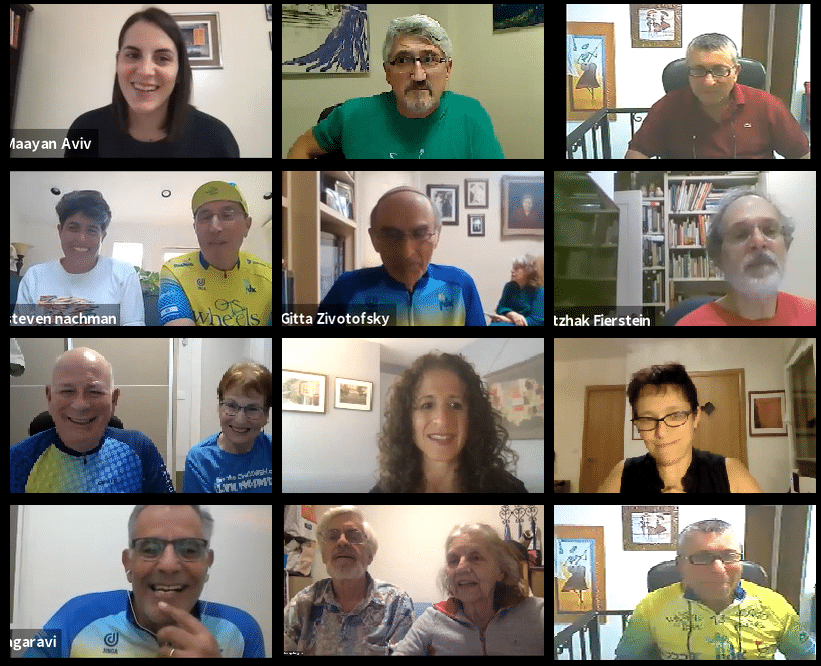 A FACELIFT FOR THE NEW RESPIRATORY UNIT
In response to COVID, ALYN separated the hospital into two independent wings – one for the respirator-dependent children and one for all other patients, so that we could best protect our most at-risk patients who were expected to be more susceptible to a respiratory illness.  Among the massive renovations required to move the Respiratory Rehabilitation Wing from the top floor to the main floor of the Hospital, this separation involved building additional walls within the hospital and a separate entrance so that the ventilated patients could be completely isolated. The Art Therapy Department decided to have the children help decorate one of the new walls. What a difference that made!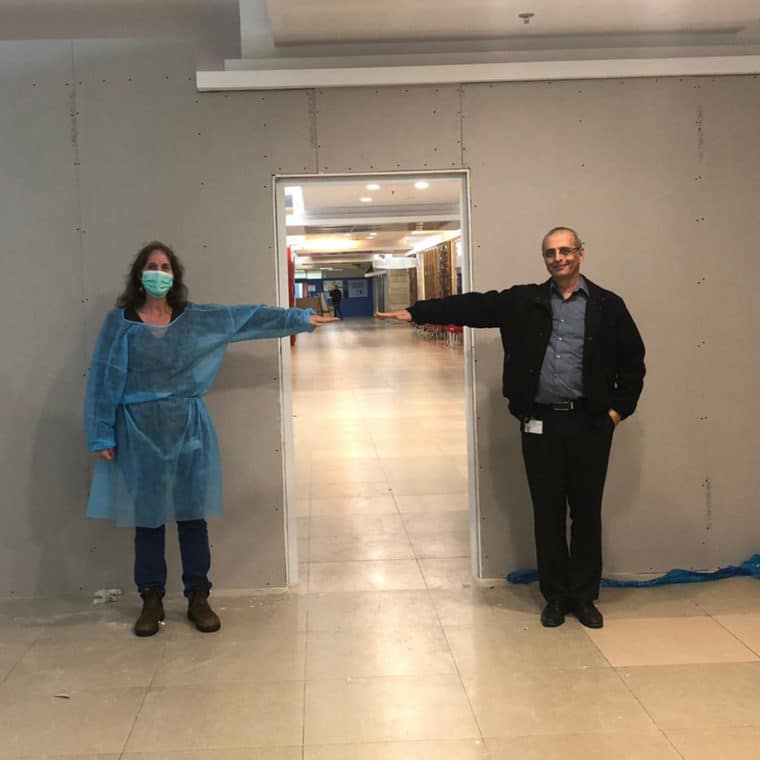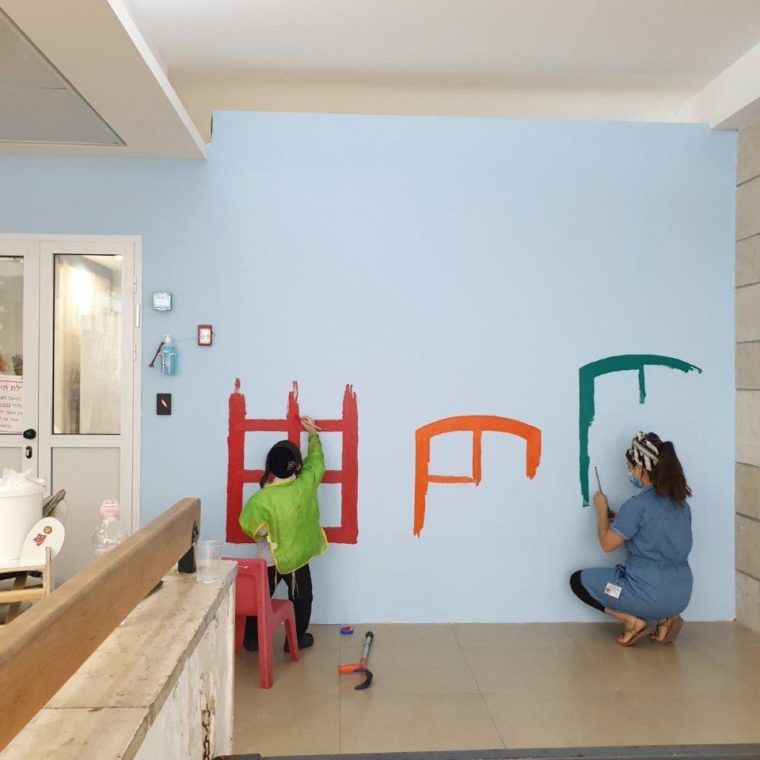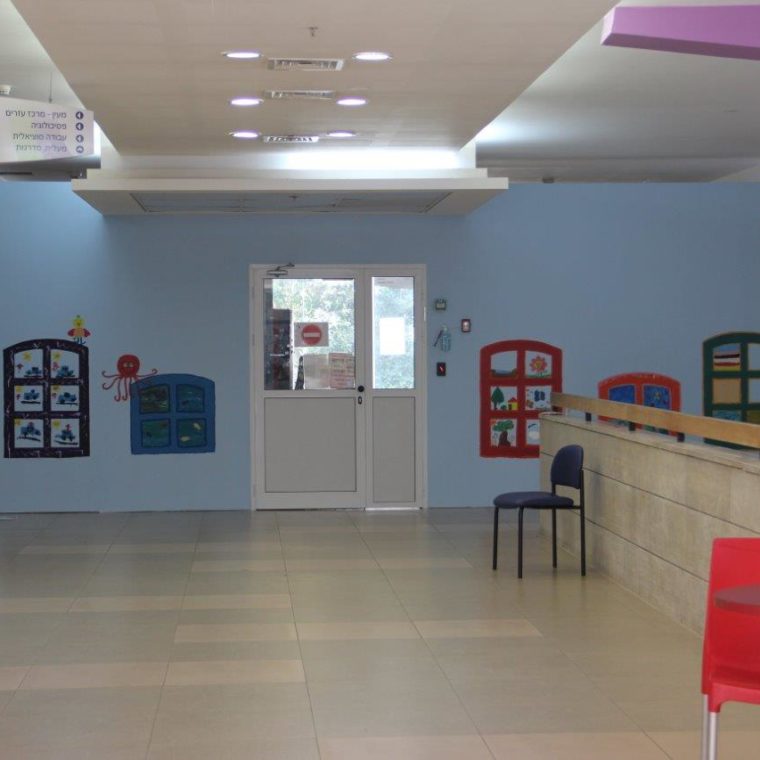 Need Assistance?
We Are Happy to Help