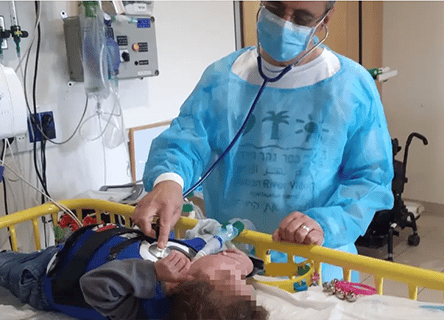 Dr. Eliezer Be'eri is the Deputy Director General of Alyn Hospital and the Director of its Department of Respiratory Rehabilitation, a 16-bed facility for rehabilitation of ventilator-dependent children. The department is the only one of its kind in the Middle-East, and serves as a referral center for intensive care units around the country, as well as children from abroad.
Dr. Be'eri trained at Hadassah Hospital in Israel and Boston Children's Hospital in the USA, and is an innovator and pioneer in the fields of pediatric respiratory rehabilitation and home ventilation in Israel, with a focus on non-invasive ventilation techniques.
Dr. Be'eri has two patents, a textbook chapter and 10 international peer-reviewed research publications to his name.
Need Assistance?
We Are Happy to Help