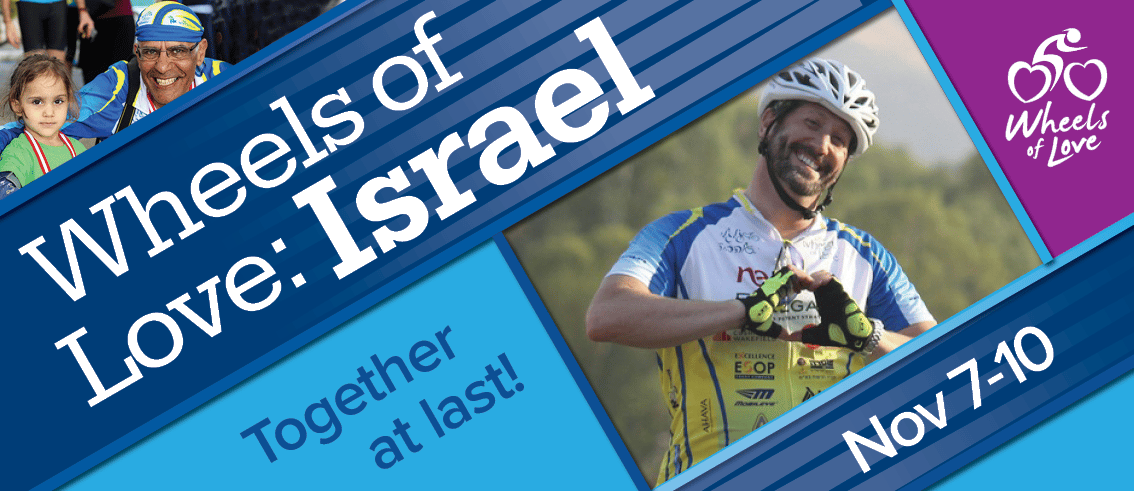 This November, we welcome the world to come back and explore brand new routes for Wheels of Love '22
After two long years of the pandemic keeping us apart, we are so excited to bring our awesome community of cyclists together again in Israel, as one ride.
B'yachad K'echad. ביחד כאחד.

A range of all new routes, all spectacular. 
Count on kosher meals, full-course support, and ride security – just what you'd expect from an event with a more than 20-year reputation for exceptional management. All routes will come together for a closing ceremony celebration on the Mediterranean shore, and riders will receive a Wheels of Love 2022 jersey and other exciting riding gear and swag featuring our new logo.
As ever, you'll be supporting the vital work of ALYN Hospital, Israel's leading hospital for children with physical disabilities.
For an event sure to be unforgettable for all and life-changing for the children in our care, plan now to join us.
We can't wait to see everyone in Israel this November….
B'yachad – Together!
Need Assistance?
We Are Happy to Help