BREATHING TOGETHER: Yaman's Story
BREATHE. ALYN Hospital's Respiratory Rehabilitation Department focuses on this fundamental function. The department is the only one of its kind in Israel and accepts patients from ICU departments around the world. Your support helps them wean patients off artificial ventilation, or - if this is not possible - to stabilize the ventilator-dependent youngsters so that they can return to their families as quickly as possible using a portable ventilator machine. In the Respiratory Rehabilitation Department children also receive pulmonary rehabilitation alongside occupational therapy, communication and feeding therapy, physical therapy, love, and support.
Every year, about 70 ventilated children from intensive care units in Israel come to ALYN's Respiratory Rehabilitation Department, and they successfully release about 95% of them to their homes, in most cases within a few weeks or months. At ALYN each child receives customized holistic treatments. Their families are part of the rehabilitation process and are prepared to care for them at home.
INNOVATION AND EXPERIENCE UNITE A FAMILY
Baby Yaman was able to go home for the first time since his birth thanks to an innovative brain catheterization through his umbilical cord at Hadassah Hospital followed by successful Respiratory Rehabilitation at ALYN Hospital. Yaman was born in April. A scan during pregnancy discovered a malformation in a blood vessel in his brain and his parents were told he would not survive. However, hours after his birth he was whisked into surgery in an effort to prevent serious and life-threatening complications from the malformation. His umbilical cord was deliberately left after birth to enable this pioneering procedure. After four months at Hadassah Hospital, Yaman is now receiving long-term intensive rehabilitation at ALYN in the Respiratory Rehabilitation Department. He is communicating with his parents and is able to go outside the ward with them! Yaman's family and four older siblings are grateful to the committed ALYN team and eagerly waited for his arrival home with the use of a portable ventilator.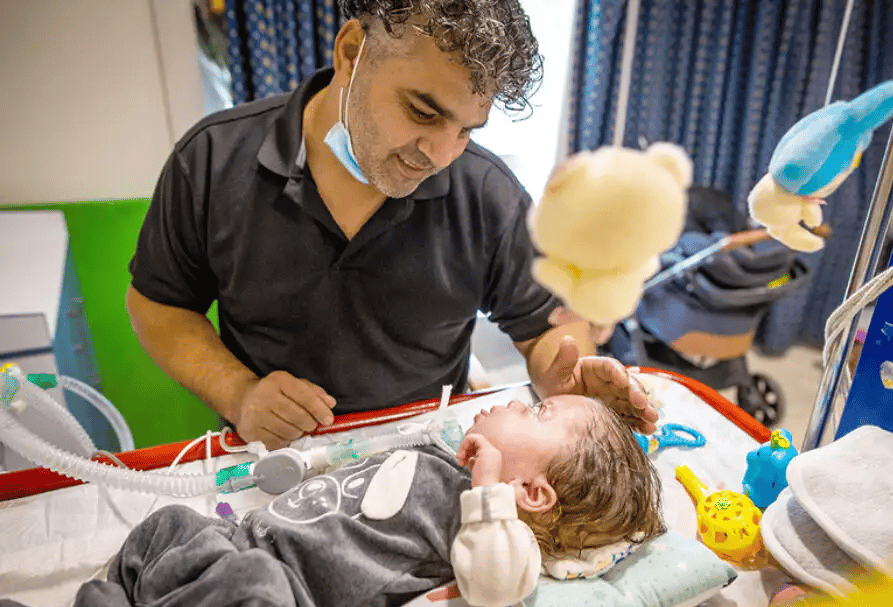 AMAZING SATISFACTION
"Amazing satisfaction" is how Adi Yisrael Gedadi an occupational therapist at ALYN describes what she and other members of the ALYN Respiratory Rehabilitation team feel when they see the children able to go home.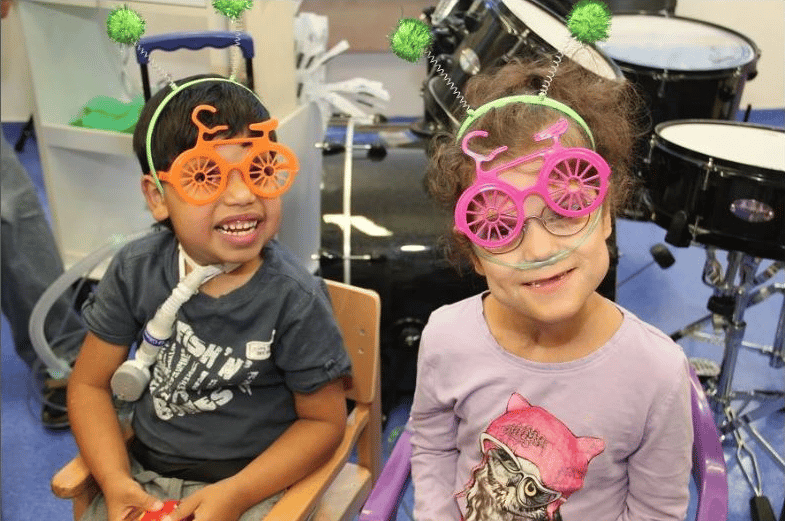 "Someone once described our profession as being like an octopus -- we have many arms so we can somehow take charge of all kinds of fields," she explains. Due to the unique complexities of each child's situation, the occupational therapists at ALYN deal with fine motor skills, like working on hand function with the aid of computer games on laptops. With a young child it may be through play. If it is a child about to go to school or kindergarten, they help them to begin to use pencils and scissors. If the child is already in school, they work on hand function through writing. Sometimes the OTs also work on cognitive skills of higher order thinking or activities of daily living like how to get dressed and eating independently.
"I am now treating a baby born with difficult Cerebral Palsy," says Adi. "His mother comes from an ultra-Orthodox group and only speaks Yiddish. While I don't speak the language and don't understand anything, with the baby's mother as a full partner in the rehabilitation, together, we are succeeding beyond our expectations. The baby has now achieved a level of motor functioning that we had not anticipated. Moments like this make my work meaningful and rewarding, for example, seeing him consistently and intentionally extend his hand in order to play a game. Observing the mother and son connection that happens during our rehabilitation sessions is amazing too. He has the ability to listen to her and, while he doesn't talk, he communicates with sounds and gestures."
"Some days are challenging, but when we succeed and see the children's medical conditions improving, it gives us all strength and we can breathe easier."
Every dollar helps a child BREATHE and improves mobility and quality of life. This month, you can help a child BREATHE.
Thank you in, advance for, your generosity,
Maayan Aviv
Executive Director
Need Assistance?
We Are Happy to Help