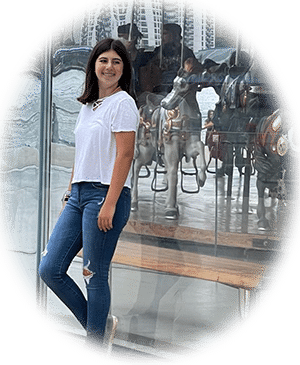 Lauren is a 7th grader at Demarest middle school and a camper at Camp Micah in Bridgton, Maine. She enjoys tennis and binge-watching Grey's Anatomy. She loves visiting Israel and is passionate about helping children. For her Kesher Olam project, she wants to raise tzedakah for the children at ALYN Hospital which she hopes to visit this coming summer.
Please consider sponsoring Lauren who has set a personal goal to raise as much funds as possible for the children of ALYN Hospital.
You can follow her progress on Peleton using the hashtag #LRMbatmitzvah and on Strava by following her under Lauren Messer.
Need Assistance?
We Are Happy to Help