Aharon's father, Jeremy Rosenbaum, tells his story:  "Two years ago, on the day before Sukkot, Aharon fell out of our third story window. After being rushed to the hospital and having an emergency craniectomy to save his life and limit brain damage, Aharon spent two weeks in a medically induced coma in the pediatric intensive care unit at Hadassah. After being extubated and recovering consciousness we turned to the next phase of his recovery. When we heard about the services that ALYN had to offer Aharon, we were relieved when we were told they had a bed available for him on their inpatient rehabilitation unit.
Aharon arrived at ALYN on a stretcher not being able to sit up, talk, or eat. Through an extensive array of therapies across all the major disciplines including speech, psychology, PT, OT and education, Aharon slowly regained the ability to do many of the activities of daily living. His amazing team of creative, patient, and caring doctors and therapists became like family members, advisers, and cheerleaders to our family. We jointly celebrated each milestone and waited together for the next achievement to come. After three months, Aharon was released from the inpatient unit and spent another seven months in outpatient therapy. Every time we stepped through the doors of ALYN, Aharon was embraced and cared for by all the staff. From the security guard at the front of the building that would buy him candy, to the clown that would give him a personal magic show, to the woman at the register in the kiosk in the lobby, to the therapists that would brighten his day, everybody was pulling together to try and elicit the best possible recovery for Aharon.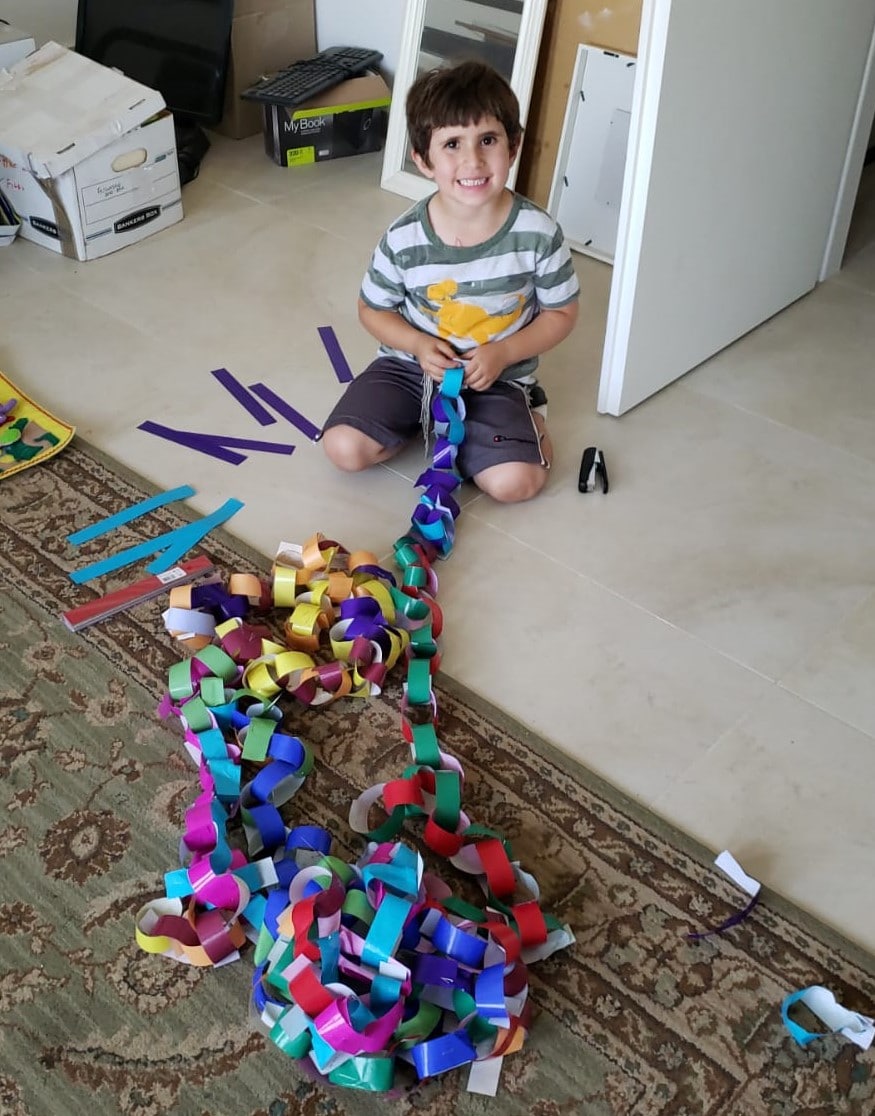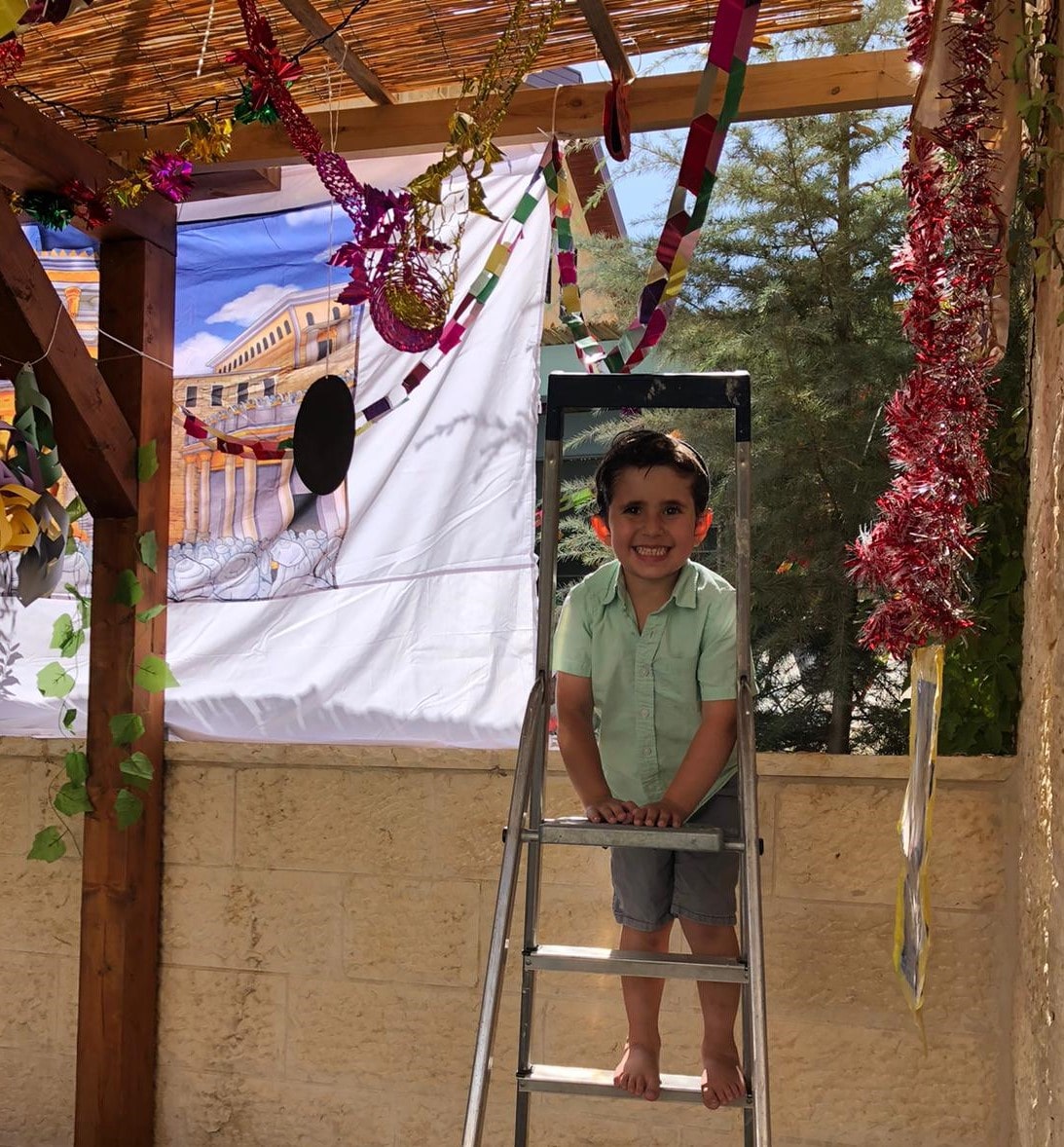 Today, two years later, Aharon continues down the long road of his recovery. He attends Gan Hashikumi in Jerusalem (a rehabilitation preschool) and he is able to run, jump and even ride on his own scooter. He can effectively communicate in both Hebrew and English and has grade level math skills. He is learning the complexity of socializing with kids his age and just started playing with a group of boys his age in our neighborhood. While Aharon still has many challenges ahead of him, he is a determined young boy that attacks each challenge with rigor and tenacity. He is a sweet child who adores his brothers, has a great disposition and a killer smile.
We are amazed and endlessly grateful for Aharon's miraculous recovery thus far and would be remiss if we didn't thank G-d for entrusting us as his parents. To all the agents through which G-d facilitated his recovery thus far: the surgeons and doctors, care providers, family and friends and all those that prayed and continue to pray on his behalf we are forever indebted. Aharon wouldn't be where he is today without your assistance. We hope to provide many more positive updates in the years to come…and for Aharon to one day be able to participate in the ALYN bike ride!"
Aharon's savta (grandmother), adds her impression of his care at ALYN:
"In October 2018 I traveled to Israel in my capacity as a 'Savti' to be an extra pair of hands to help out. I spent close to two weeks, daily, at ALYN with Aharon. From the minute I walked through the front door, I knew this place was MAGIC!
Every person on staff, both medical and non-medical was upbeat, friendly, helpful, caring, patient and encouraging. Throughout my stay, I saw first-hand, how everyone worked in unison with one focus in mind, 'What can we do to improve the lives of the children who are patients here at ALYN?'
I will forever be grateful to ALYN for their part in helping Aharon move forward from what seemed to be an impossible situation to accomplishing the miraculous achievements that I have witnessed. May Aharon be blessed with continued progress.  May ALYN be blessed with continuing their extraordinary work impacting so many lives."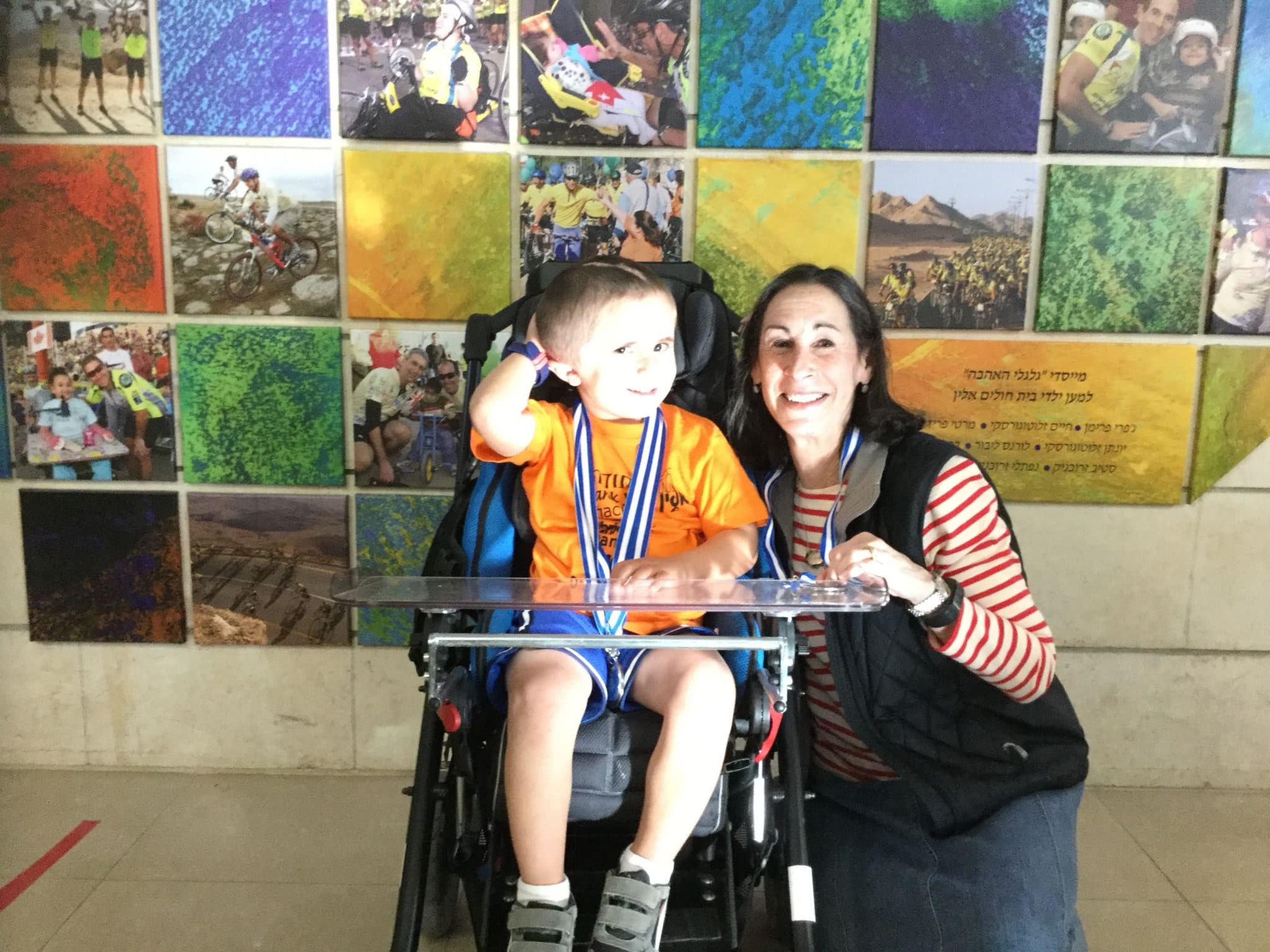 Watch here for Aharon's full story.