What's for Dinner Tonight?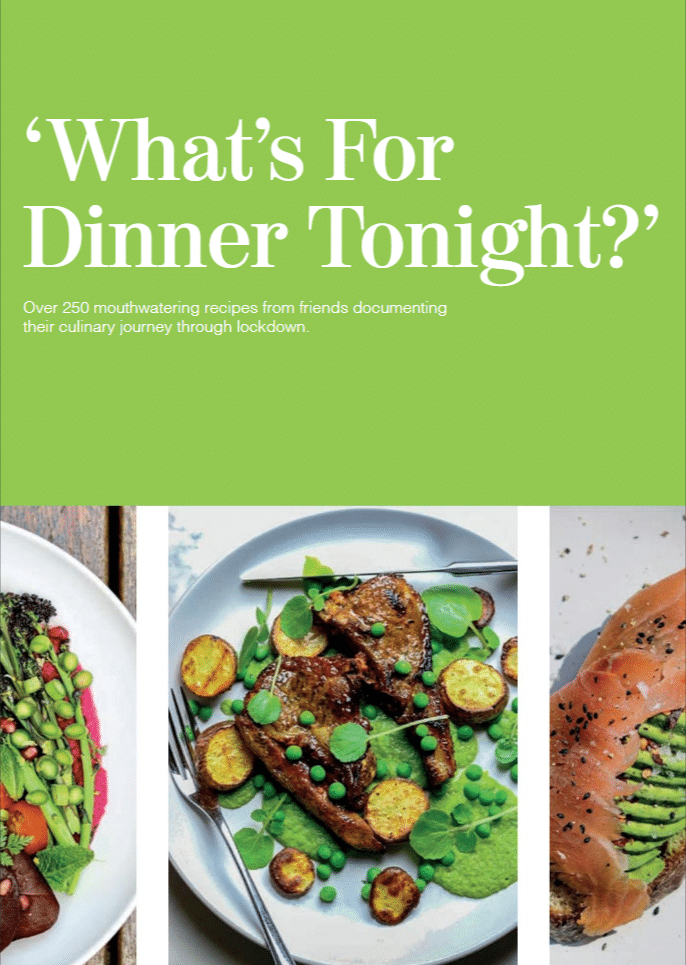 Meet Jane Lazare from Cheshire, England, author of the cookbook, What's for Dinner Tonight?  Jane initially set up a Facebook group of the same name to keep friends connected and entertained throughout lockdown. Membership quickly ballooned to almost 2,000, hailing from as far as New York and Miami.
As the recipes flooded in, Jane decided to go one step further and create a novel and entertaining cookbook featuring the best recipes and humor from the group, to act as a memento to these crazy times. The collection features around 200 recipes from over 150 home cooks. This 280-page colorful, vibrant and utterly unique recipe book was designed and produced to reflect the daily challenges faced (and overcome) in the kitchen during lockdown. See below for a delicious recipe for cinnamon buns from the book!
Notably, Jane decided that proceeds from the sale of the cookbook would go to one of three charities: ALYN Hospital, Mind UK and Victim Support. More than 800 copies have been sold so far, raising over £20k ($25K)!
Regarding the book itself, Jane said, "I hope that this book will sit on everyone's bookshelves as a testament to this unique period in time, and will be one to share with our families in generations to come."
Thank you to Jane for her creativity in generously (and deliciously) supporting ALYN Hospital!
If you are interested in purchasing a digital or hard copy of What's For Dinner Tonight?, please email us.
75% of all proceeds will go to ALYN Hospital.