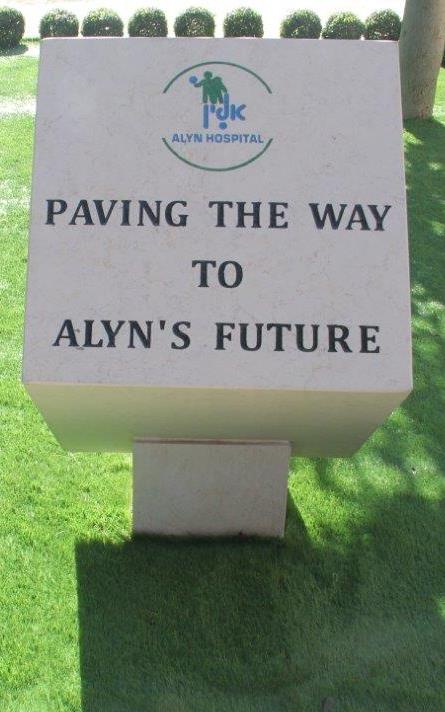 Celebrate a loved one or mark a moment with a lasting gift in ALYN's Bricks of Love Garden and help pave the way to a better future for our children.
Your Bricks of Love paver will supports ALYN Hospital programs and services to increase mobility and independence, enabling children with physical disabilities to live with their families and actively participate in their community to the fullest extent possible.
After purchase, we will contact you to discuss your engraving options.
For more questions, contact us at erica@alynus.org.
Need Assistance?
We Are Happy to Help