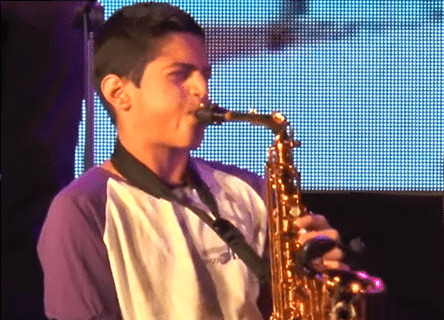 RAZ BEN DAVID:
FORMER ALYN PATIENT, STRIKING A POSITIVE CHORD
Raz Ben David experienced a spinal cord infarction, leaving him paralyzed from the waist down. The doctors who diagnosed him at a general hospital thought the damage was so severe that he would not walk again. The following month, Raz was referred to ALYN Hospital for rehabilitation. Turns out he is one of only 33 people in the world who have had this specific type of spinal cord infarction. As far as we know, no other known patient with this specific condition is reported to have mobility except for Raz.
At ALYN, he received intense physical therapy, hydrotherapy and occupational therapy, as well as psychological support for both him and his parents. Raz's father says about the staff at ALYN, "The people here are amazing, truly amazing. They are giving, caring, genuinely concerned and do their very best."  READ MORE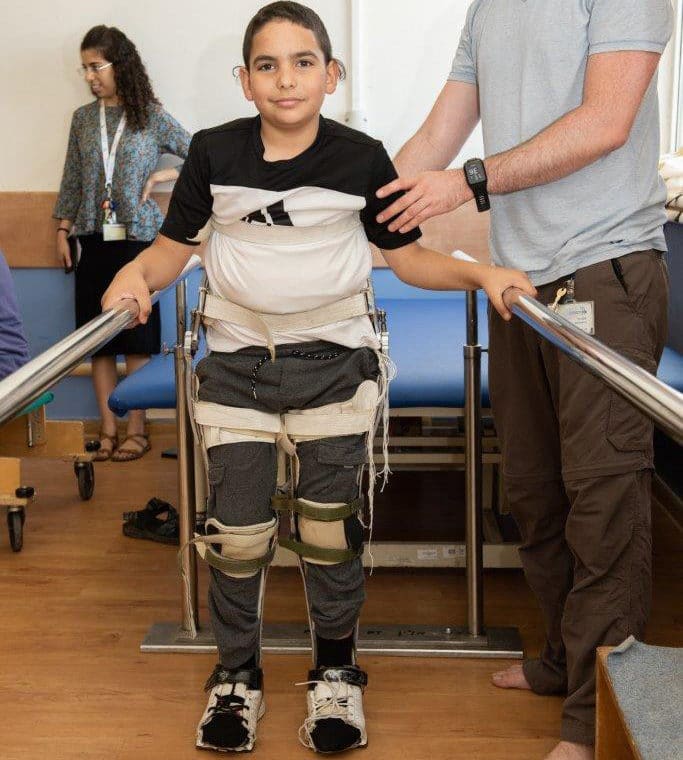 SHIMON'S JOURNEY TO RECOVERY
Shimon is almost 12 years old and is a triplet! He was born healthy and remained healthy until he started having back pains earlier this year. After going to the doctor and having a number of tests including an MRI, the doctors discovered that he had a malformation of the blood vessels leading to his spinal cord. Due to complications of the surgery, he was left paralyzed from the waist down (paraplegic).
When Shimon came to ALYN Hospital in April 2019 (just a few days before Pesach), he was not able to hold his own body weight to sit up at all. He needed a specialized wheelchair that supported his entire body in a sitting position.
Today, after a tremendous amount of effort working in various therapies, especially physiotherapy, Shimon is now able to use a regular wheelchair. He also has intensive occupational therapy, hydrotherapy and psychological treatment, and he learns in the ALYN Hospital Learning Center within the Rehabilitation Department to help him stay on target with his progress in school. His treatments are augmented by using medical clowns, virtual reality, therapeutic gardening, animal assisted therapy, art and the therapeutic sports center.
In addition to all of the above, the ALYN Hospital staff of the Learning Center as well as the social worker reached out with advice and guidance to the staff of Shimon's school regarding what adaptations would be needed in order to re-admit him – with his wheelchair – this fall so that he can go back to his class, his teachers and his friends. He still has a long road of continued rehabilitation ahead of him, but Shimon and his family can take comfort in the knowledge that they can rely on the ALYN Hospital staff to be there for them the entire way.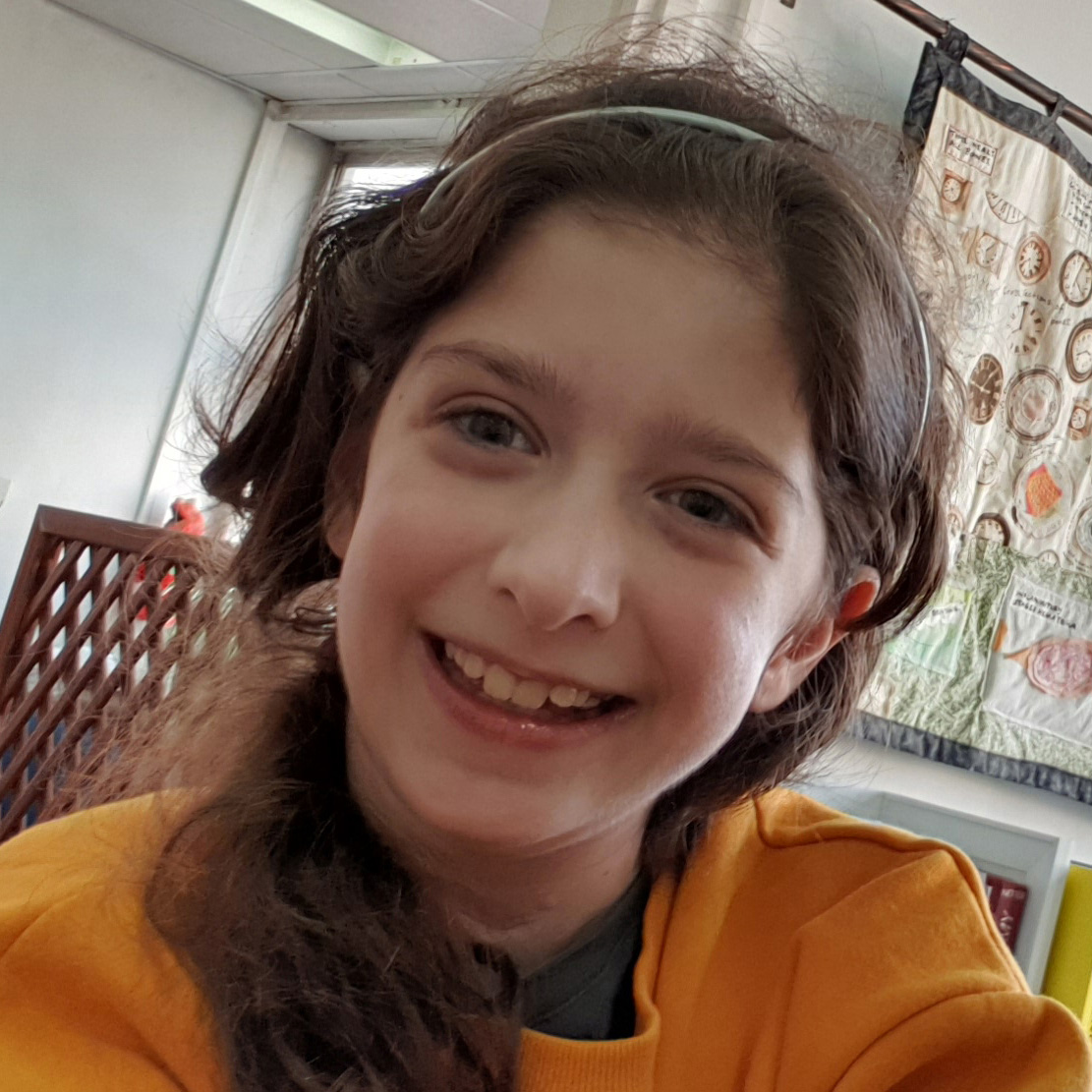 MEET TZLIL
Tzlil was seriously injured in a car accident. She arrived at ALYN on a respirator and in a coma 10 months ago. Even veteran ALYN staff, who had seen miraculous recoveries against all odds, had a bad feeling that this time the cruel reality was that this young girl would never come out of the coma and would remain in nursing care for good. Indeed, over the first few months, Tzlil did not respond at all despite the various therapies and medications. Her days were spent in agonizing discomfort, while her dedicated family surrounded her with love, never giving up. Gradually, the discussion turned to the possibility of transferring Tzlil to a nursing home.
Surprisingly, four months after the accident, Tzlil began to respond to music, to speech and to touch, although she was still unable to express herself in any way. Once she started responding, improvement was slow but unremitting. I have known Tzlil and her parents throughout the entire 10 months. I have seen how they have reached out for support from different parts of their community. How they have recruited top musicians and songwriters to come to her bedside, and how her first responses were to familiar songs, although we still did not hear her voice.
Tzlil is still making progress, now talking fluently. She still requires a lot of assistance in activities of daily living, and is still working to improve through multidisciplinary therapies by our Brain Injury Team. She ambulates in a powered wheelchair and will probably be a day patient at ALYN for months to come. The road ahead for Tzlil is still long, but she will fight alongside us to earn her right to her own voice and opinion and ability to function in a world that won't give up on children like her.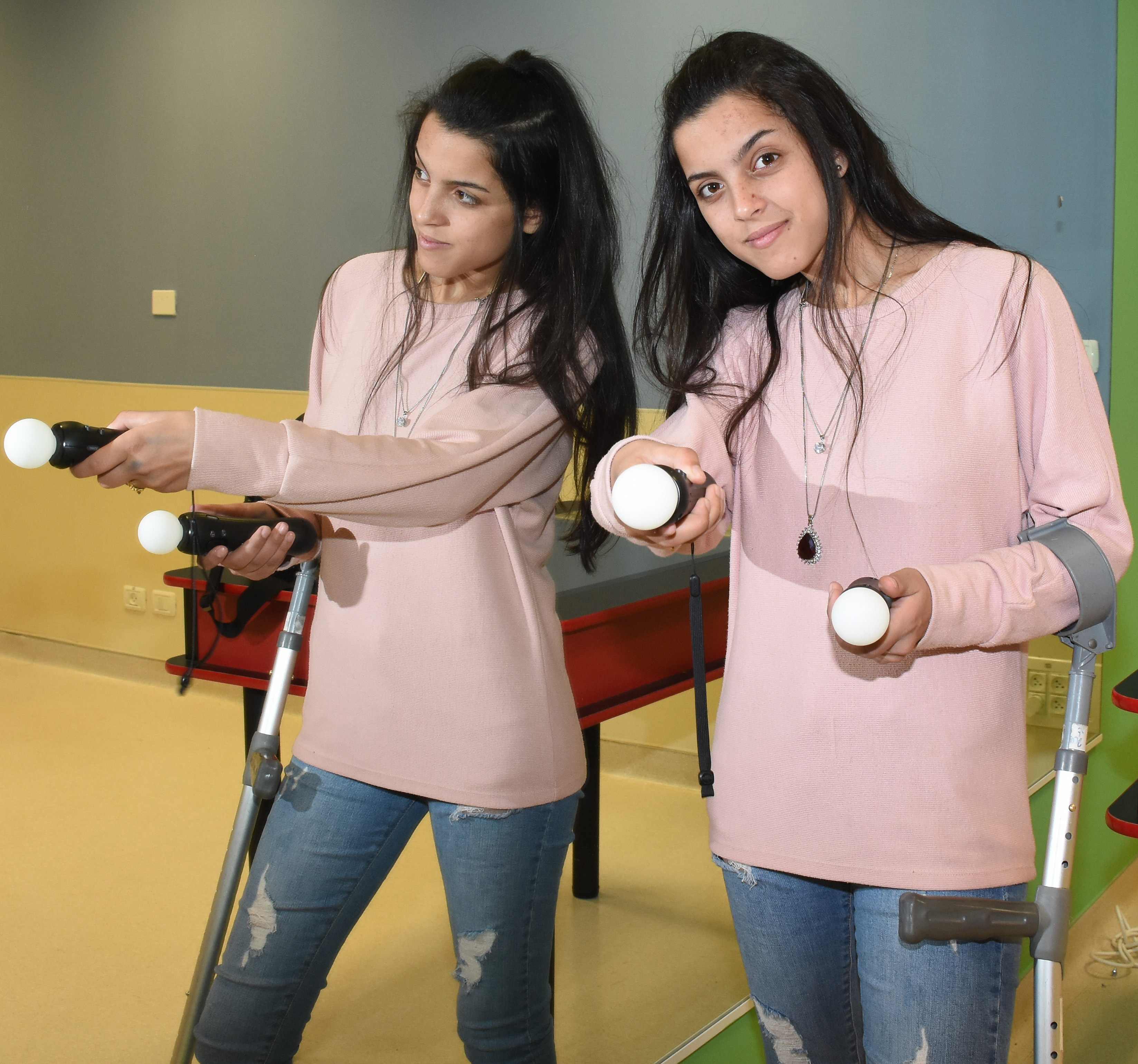 GHARAM'S VR SUCCESS
Gharam, a 14-year-old from Jerusalem, has a simple wish: to be able to walk normally and go out with her friends, like she used to before she was badly injured in a car accident.
After a complex surgery and three months in a cast, Gharam visits ALYN Hospital for weekly occupational therapy sessions. She spends some of her time in the Virtual Reality (VR) room using products developed by Senserum, an ALYNnovation portfolio company.
The VR room is inviting and welcoming. Once the children put on their VR headsets, they are transported to a world devoid of disabilities and difficulties. Instead, they are immersed in a game or action that requires mobility. It's hard work, but they WANT to do it so they can win the game or succeed at the task they've been given.
"It's fun for me and I enjoy the VR therapy," Gharam says with a smile. "Some of the other therapies are boring or painful. In the VR room I move much more because I forget the pain and concentrate on the games and activities."
And Gharam? She is working hard toward her goal of walking without crutches. "In the VR room I am walking much better. I can't wait to walk everywhere without pain, get back to school and hang out with my friends"
Need Assistance?
We Are Happy to Help