"With your help, we can go the extra mile and insist that every child enjoy the full benefit of personally tailored, family-centered, goal-oriented care."
– Dr. Maurit Beeri, Director General of ALYN Hospital, Israel
About ALYN Hospital
A premier global institution for pediatric rehabilitation
ALYN is the only facility of its kind in Israel and is one of the world's leading specialists in the active and intensive rehabilitation of children, regardless of religion or ethnic background.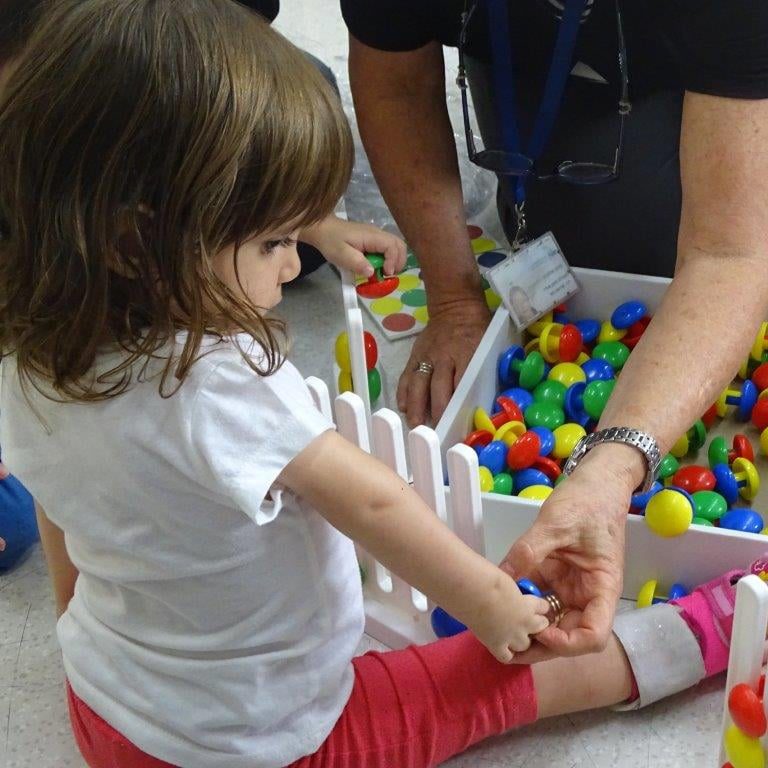 Featured Event
Wheels of Love 2020
Join us on Israel's premier charity bike ride. Enjoy five days of cycling and taking in Israel's most magnificent views and routes. Ride to benefit the children working towards rehabilitation at ALYN Hospital.
For those unable to participate in Wheels of Love due to travel restrictions, please consider: #MyALYNRide.
October 25-29, 2020
Make a Difference
A small gift can make a BIG difference in a child's daily life.
With your gift, ALYN can continue to provide innovative, individualized and best-in-class pediatric rehabilitation.
$36: One Session
Physiotherapy
ALYN's experienced physiotherapists focus on improving motor skills and respiratory function, including mobility, stability and endurance.
$72: One Week
Psychology
Counseling at ALYN includes guidance to the parents, the child's educational framework and ALYN's paramedical staff, all towards maximizing the child's social and emotional development.
$180: One Week
Hydrotherapy
ALYN  is Israel's only facility that provides hydrotherapy-based rehabilitation for children who are respirator-dependent.
Special Projects & Events
Get involved!
There are so many ways to get involved to support the important work being done at ALYN Hospital. We invite you to join in one of our special events.
Team "AdrenALYN" are runners who participate in the marathon in support of ALYN Hospital.
Heels of Love is one of the world's most beautiful hikes. Set amidst the mountains of Eilat, hikers choose either a 3-day or 2-day option.