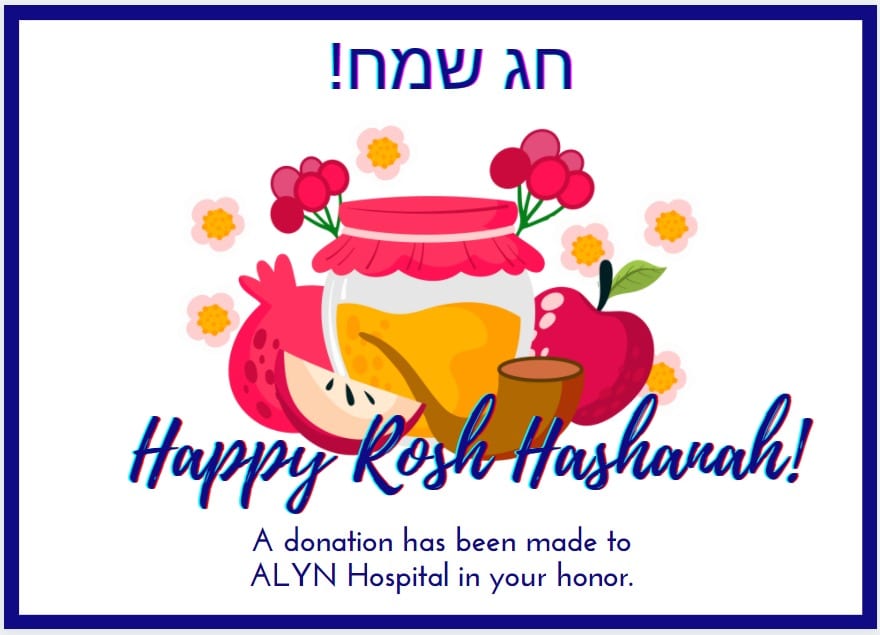 Wish your family, friends and loved ones a Shana Tovah with a Rosh Hashana card from ALYN Hospital!
Every pack of cards you purchase will help provide a child at ALYN the tools to develop, thrive and enjoy independence and mobility.
Buy a package of 12 cards for $36 .
Please place your order by September 1.
To order cards, please fill out the form below.
If you would prefer to send a digital card via email, click here.
Need Assistance?
We Are Happy to Help